After the controversial remarks made by former BJP leaders Nupur Sharma and Naveen Kumar Jindal on Prophet Hazrat Muhammad ﷺ, social media has been flooded with photos and videos, which are being fiercely shared with different claims.
A user named Al Barboushi Mahmoud captioned in Arabic, "A Hindu supporter of "Modi" made a video trampling the "Holy Quran" in Kuwait, one of his colleagues at the restaurant informed muslims reportedly, angry Kuwaiti youth thrashed him." (English Translate)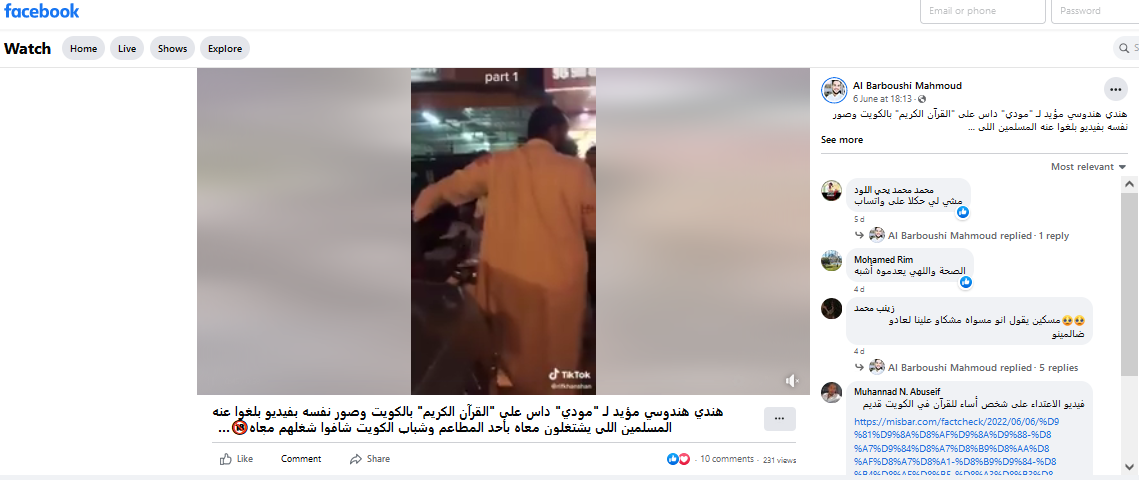 Apart from this, other users are also sharing this video.
Fact Check:
After reverse search images of some frames of this video on the internet, we found the same video on September 2020 by ابو فطيمه الصعيدي (Abu Futima Assaidi) with Arabic caption, "Asian worker who insulted the Holy Quran in Kuwait thrashed by Kuwaiti youth.#AboFtiama"

At the same time, we also found a statement in Arabic language issued by the Ministry of Interior of Kuwait on Instagram. It has been told in this statement that action was taken in the case of making a video of a person insulting the Holy Quran. He has been arrested and handed over to the concerned authorities. A strong message has been given at the end of this statement that (Kuwait's) Ministry of Home Affairs will not tolerate anyone who insults the religion of Islam.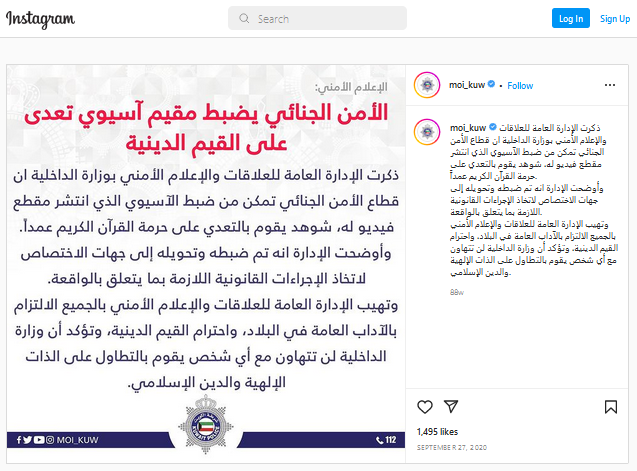 Conclusion:
This fact check by DFRAC proves that this video is old, which is being shared by users with a misleading claim.
Claim Review: Hindu man beaten up in Kuwait
Claimed by: Social Media Users
Fact Check: Misleading