A claim about Sachin Pilot's father Rajesh Pilot is going viral on social media. Rajesh Pilot was a big leader of Congress and former Union Minister. Social media users are claiming on Twitter that he had contested the election of Congress Sangathan against Sonia Gandhi.
On Twitter, there is a verified user named Ashok Kataria ( @ Ashokkatariya9 ), sharing a picture of Rajesh Pilot, he wrote – " India's famous politician, who has given a strong challenge to the slave cult of Congress by fighting the Sangathan election against Sonia Gandhi, former Regards, on the death anniversary of Rajesh Pilot ji, Union Minister, strong spokesperson of farmers.
According to the bio of Ashok Kataria, he is a member of the Legislative Council of Uttar Pradesh.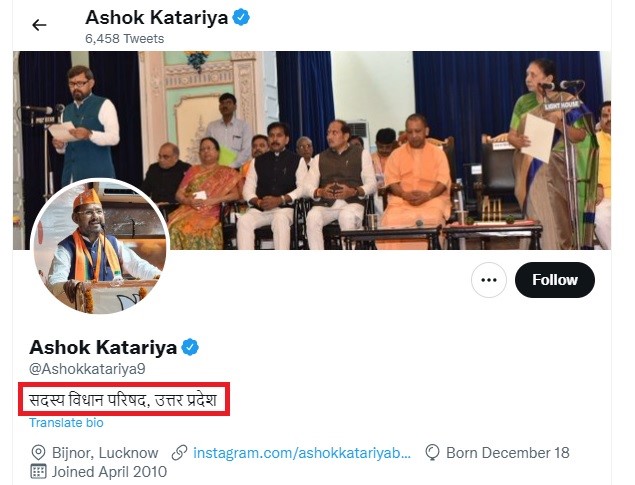 Fact Check:
To check the viral claim, we searched some keywords on Google. During which we found a report published on 13 July 2020 on the website of 'Aaj Tak ' . According to this report, Rajesh Pilot contested the election of Congress President in 1997 against Sitaram Kesari. However, in this election, Sitarat Kesari defeated both Rajesh Pilot and Sharad Pawar. After which Sonia Gandhi joined Congress in 1997 and in 1998 she became the President of Congress for the first time.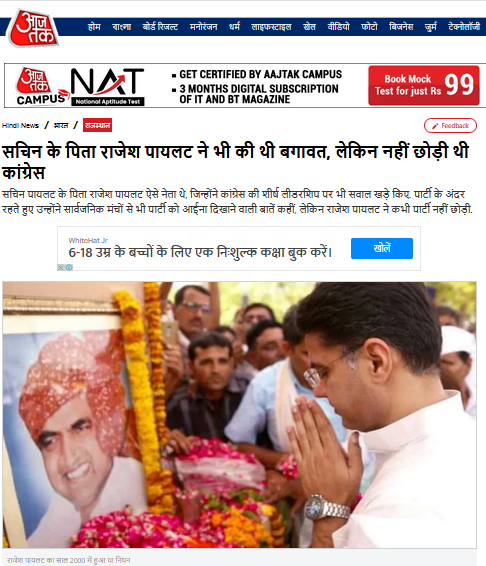 At the same time, according to the report of 'News-18 Hindi ' also, Rajesh Pilot had contested the election of Congress President against Sitaram Kesari.
According to both these reports, he did not contest against Sonia Gandhi but against Sitaram Kesari.
Conclusion:
DFRAC proves that Pilot did not contest for the post of Congress President against Sonia Gandhi. Hence the claim being made by Ashok Kataria and other social media users is misleading.
Claim- Rajesh Pilot fought the election of the Sagathan against Sonia Gandhi
Claimed by: Ashok Kataria ( @Ashokkatariya9 )
Fact Check – Misleading