Pakistan, China batter India with fake, hate content, cyber warfare. Is India ready to take it all?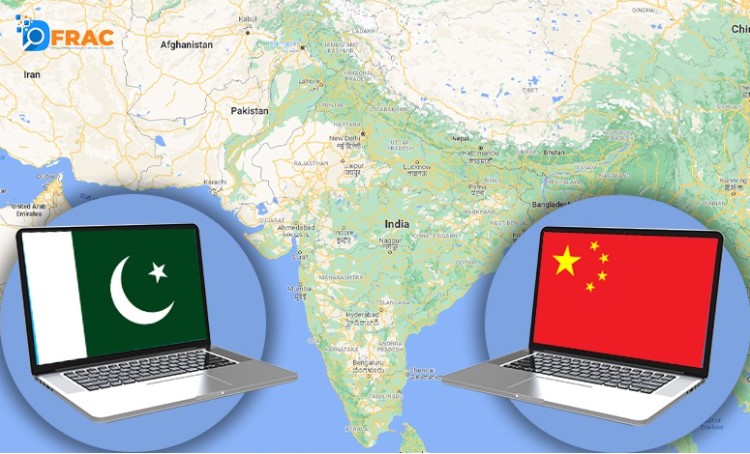 Fake News and propaganda is a reality of the post truth era. And it is not just a mischief or sadistic pleasure derived by an individual sitting in an alley. It is an organised nexus that has transformed into cyber warfare in the past decade. The malafide practice is not just taking place within any country, but cross countries too. The motive is to defame the image of certain countries to even hold them at ransom by hacking.
Recent example being the banter against Indian seamer Mohammad Shami, who faced the wrath of hurtful tweets and fake propaganda after going for runs against Pakistan in T20 World Cup.
For India, the biggest threat is not just in terms of armies, but also cyber warfare and hateful banter comes from neighbouring Pakistan and China. While Pakistan uses social media platforms like twitter and facebook to spread hateful content maligning the image of India through facebook and Twitter, China on the other hands also showed its prowess in the area by releasing several unverified Galwan valley clashes between them and India forces. There were also videos and pictures of Chinese soldiers relishing top quality hot food and advanced army gear in Galwan while fighting India in harsh conditions, a ploy to hit morale of Indian soldiers guarding their borders against intrusion.
Similarly, cyber warfare has also become a brutal reality over the years.
Let's try to understand what it is and in what way it affects by examples:
Imagine that your bank balance becomes zero. Trains are not running because the server of the control room is hacked. Airports are not working because access to computers is lost. You can't go anywhere because all the traffic lights are red. There is no internet. There is no electricity. Within minutes your entire country has come to a standstill, but you don't even know who is doing this. This is not just a scene of a film or a mere possibility of the future. That's possible.
Some of the biggest recent cyber attacks around the world:
One of the safest places in Iran is Natanj, where Iran's nuclear centre is located. In April this year, a cyber attack took place and Iran's entire nuclear network was stalled. For the first time, the explosion was done through a cyber attack, due to which the entire nuclear plant was plunged into darkness. Iran vowed to take revenge.
America celebrates its Independence Day on 4th of July. The same day, a Florida-based IT firm Kaseya was cyber-attacked. The hackers demanded a ransom of Rs 592 crore. Suspicions were cast on the Revil group behind this which is believed to be backed by Russia.
On May 30, there was a cyber attack on JBS, the world's largest meat supplier. This company is from Brazil, but its business is spread in other countries as well. Again the name of Revil Group surfaced.
Earlier, cybercrime group called 'Darkside' stole 100 GB of data while attacking Colonial Pipeline Company. Locked out data on some computers and servers.
The cyber attack on US-based IT firm SolarWinds went undetected for months. It was used by hackers to spy on large departments of the US government, such as the Department of Homeland Security and the Treasury.
11.60 lakh cyber attacks on India in 2020
In the year 2020, 11.60 lakh cases of cyber security were reported in India. This is three times more than in 2019, when 3.57 lakh cases were reported. In the Parliament, the government said that in 2020, about 3,000 cases of cyber security came daily.
In May 2021, the personal data of 4.5 million passengers was stolen by hacking the Air India server in India. In March 2021, there was an attack on the Pimpri-Chinchwad Municipal Corporation's smart city project, which is being managed by Tech Mahindra. Similarly, there were cyber attacks on many power centres of the country.
A total of 336 websites belonging to central ministries, departments and state governments were hacked between 2017 and 2019, according to the Indian Computer Emergency Response Team (CERT-In).
The Cyber Department of Maharashtra in June had said that all these attacks were from China. They had gathered information about 40,300 cyber attacks. However, the Indian government did not directly accept the involvement of China in this.
How ready is India?
International Institute for Strategic Study, an organisation working in 15 countries, has found that India's major cyber attacks are coming from Pakistan, while China is present in the neighbourhood and is continuously attacking. There is a two-front war situation for India.
PMO's National Cyber Security Coordinator Lt Gen Rajesh Pant said that the Government of India will issue a new strategy related to cyber security this year.
India's cyber capability has seen some improvement in the last few years. On the cyber security index, India has climbed to the 10th position in the list of safest countries in terms of. India used to be 47th in 2018. India's seriousness is understood from the fact that last year on the issue of cyber security, the government had banned more than 250 Chinese apps including TikTok, PubG.
A Net Assessment has placed India in the third tier in terms of cyber security. In the first tier there are countries like the US, UK, Canada, Israel, Australia. This means that India still has to work hard and progress in the field of cyber security and also make tougher laws to combat fake propaganda.
About Author