A 'journalist' going by the "काकावाणी" on Twitter has a notorious history with social media use. Currently, his handle @007QaQaAli has 15.5k followers on Twitter. He also has an Instagram and a Facebook account with massive followings. His Instagram handle is @007alisohrab and has 76,300 followers. On the other hand, his Facebook account has a whopping 2,73,000 followers.
His name is Ali Sohrab and by the looks of it, he posts news headlines along with his own opinion. His tweets on Twitter do not get a large reach but when he posts the screenshots of his tweets on Facebook, the average likes are between 1,000-1,500. The reach on Instagram is even higher with 5,000 likes per post.
Kakavaani as he calls his social media handles have some very peculiar names and derogatory terms for certain communities. He refers to liberals as 'libboos' and to right wingers as either 'sanghis' or 'hunoods'.
The tweeting pattern of Kakavaani uses sarcasm and the subjects are mostly communal in nature. So, why exactly is this account a 'hate factory'?
Ali gets arrested in 2019
Ali has had a history of posting contentious tweets in the past and was even arrested in Delhi for it. At the time of his arrest. Ali had over 1.6 Lakh followers on twitter and was booked because he posted a few very repugnant tweets against the death of the political activist Kamlesh Tiwari, who was hacked to death in his home in October 2019.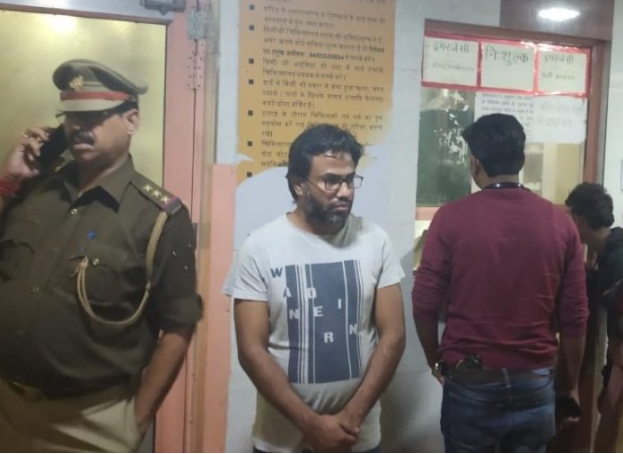 Ali was booked for these remarks and for hurting the sentiments of a particular religion. In addition to the remarks he made on Tiwari's death, his remarks on the Ayodhya verdict were also cited as reason for his arrest.
During the investigation, it was revealed that Ali used 8 different accounts on twitter and runs a coaching centre in Delhi. While he has denied that he does not belong to a particular ideology, his tweets try to create a narrative of their own.
Numerous twitter accounts suspended:
Upon looking up the various handles that Sohrab has gone by, we found that not only has his account been suspended multiple times but that over the period of last two years people have requested that his account be suspended for spreading fake news and creating communal disharmony.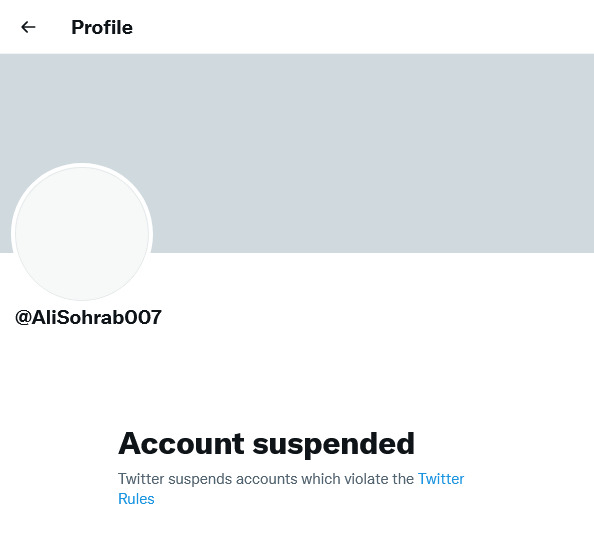 Author Ashok Kumar Pandey is one of the people who requested that this account be removed.
Sohrab warps narratives to create a factory of hate
Despite having his account suspended by Twitter at least 3 times, his newest version @007QaQaAli (काकावाणी 4.0) is the fourth version of his accounts and is creating narratives out of thin air which are extremely alarming.
Hateful speech patterns of Kakavaan
These are just a few examples of a tirade of suspicious and hateful tweets that have been posted by Ali. After looking at a large number of tweets made by Ali, we can conclusively say that Ali wants to incite hate within the Hindu and Muslim communities in India. Ali is known to post fake news and also present news without context in the most incendiary manner to rile up people from both the communities. Ali calls out members of the Hindu community and constantly crosses the line between criticism and hate speech and in the case of muslim communities, he posts his opinions and news clipping in such a way that make unencessarily insight violence within their minds.
The narrative this account tries to create not only is of violence and disharmony but also systematic racism and gaslighting his audience into believing something that is completely false. And this thirst for hate speech is relentless in nature. Despite having been arrested for his tweets in the past, Ali posts abusive and hateful tweets every single day on all his social media platforms. This behaviour is alarming and can cause serious physical harm to someone. In a country where communal harmony is so fragile, people like Ali are hellbent on not letting the country progress peacefully.
About Author