Fact check: The fake video under Chinese Airline Boeing 737-800 crash got viral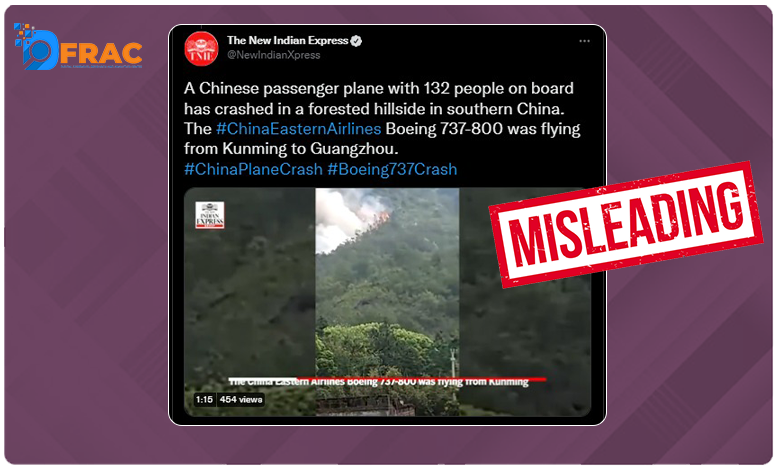 A video is getting viral on social media of a plane crash in South China. Amidst the plan crash of Chinese Eastern Airlines Boeing 737-800 to Guangxi province, China.
The New Indian Express posted a video of a mountainside burning in fire and claimed it as footage of Boeing 737-800 plane crash in Southern China.
A Chinese passenger plane with 132 people on board has crashed in a forested hillside in southern China. The #ChinaEasternAirlines Boeing 737-800 was flying from Kunming to Guangzhou.#ChinaPlaneCrash #Boeing737Crash pic.twitter.com/SjRJxMY3VF

— The New Indian Express (@NewIndianXpress) March 22, 2022
Many other users also posted the same video and claimed it was a terrifying crash in the forested hillside of Southern China. Users are stating that 133 people died in the crash
https://twitter.com/SisaFlatela/status/1505895660146544650?s=20&t=_SmIAu8iWvRWWObYsPrSog
The first minutes after the Boeing 737 crash in southern China. Video published by eyewitnesses. pic.twitter.com/jWdgiq9iSH

— Ignorance, the root and stem of all evil (@ivan_8848) March 21, 2022
Fact check
After a reverse image search, we found a post from Weibo, a Chinese Newspaper Modern Express claimed that the video from the red fire festival in the village in Fujian province.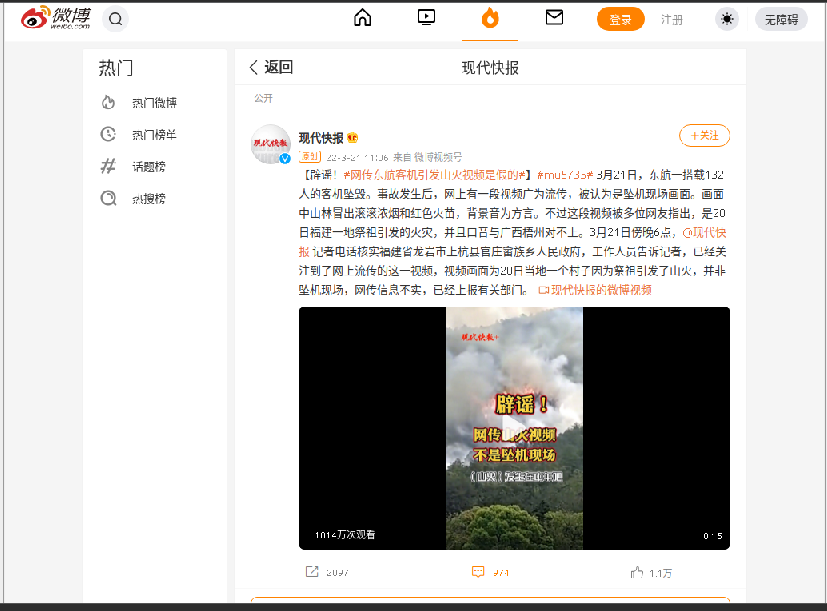 Furthermore report also added that the video is of 20th March.
Conclusion: The claim is misleading
Claim review: The fake video under Chinese Airline Boeing 737-800 crash got viral
Claim by: The New Indian Express
Fact check: Misleading
About Author