Fact-Check: Viral video of Ganesh statue reveal at Lalbaug shared by Amitabh Bachchan is from 2016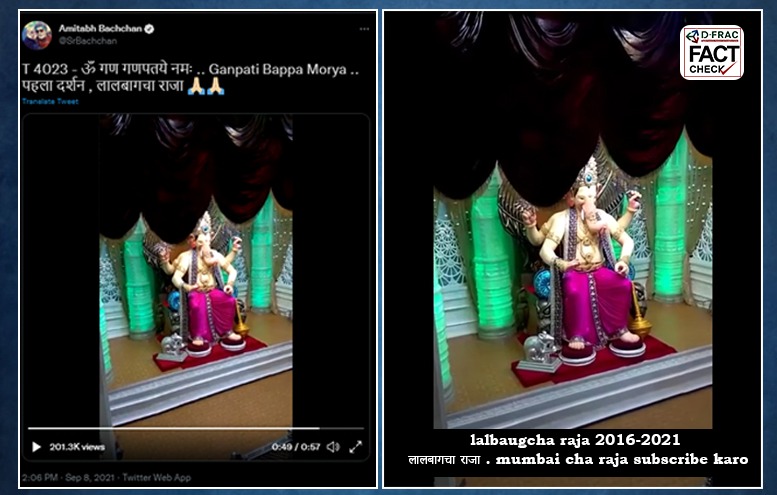 On the occasion of Ganesh Chaturthi, Mumbai is known to celebrate the festival with great vigour. Amidst this, a video shared by Amit Agarwal and subsequently the page Hindu Temples and Vedic Science on Facebook is now going viral. The video shows the reveal of a massive statue of Lord Ganesh at the famous Lalbaug area of Mumbai and shows a gathering of a huge crowd stating that the event is taking place in 2021. Interestingly, the same video was posted by acclaimed actor Amitabh Bachchan with a similar claim getting over 2,00,000 views on Twitter.
The video has almost 1,00,000 views on Facebook and has been reposted several times by other users on Facebook, Twitter and Youtube.
Fact-Check: Upon reverse searching the key frames of the video we found that the reveal of Lord Ganesh at Lalbaug was actually old footage from 2016. We found several news articles that led us to the reveal dated 2016.
Additionally, the video shows a hug crowd that have gathered for the reveal but government of Maharashtra has imposed section 144 in Mumbai owing to the spike in cases prohibiting the gathering of 5 or more persons.
Therefore this claim is fake and misleading.
About Author