Israeli ship coming from India caught Fire? Read the Fact Check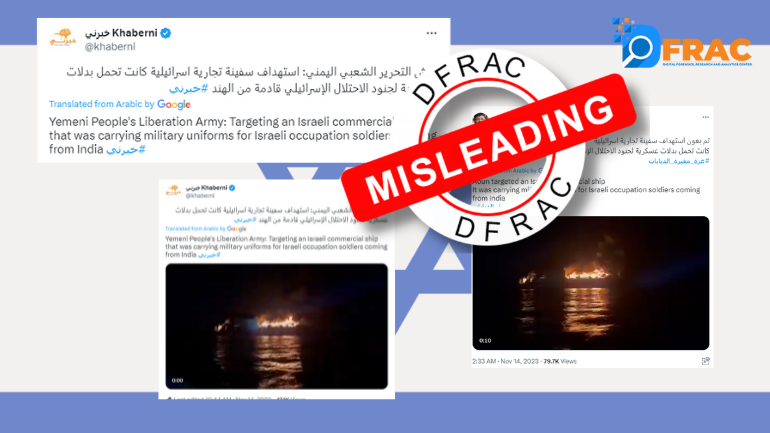 A video displaying a ship catching fire is going viral on social media with the claim that the ship was carrying military uniforms for Israeli soldiers coming from India.
The claim made by a user
A verified account named Khaberni on the X platform shared a video and wrote" Yemeni People's Liberation Army: Targeting an Israeli commercial ship that was carrying military uniforms for Israeli occupation soldiers coming from India".
Claim made by other users
Many social media users shared the same video while making similar claims.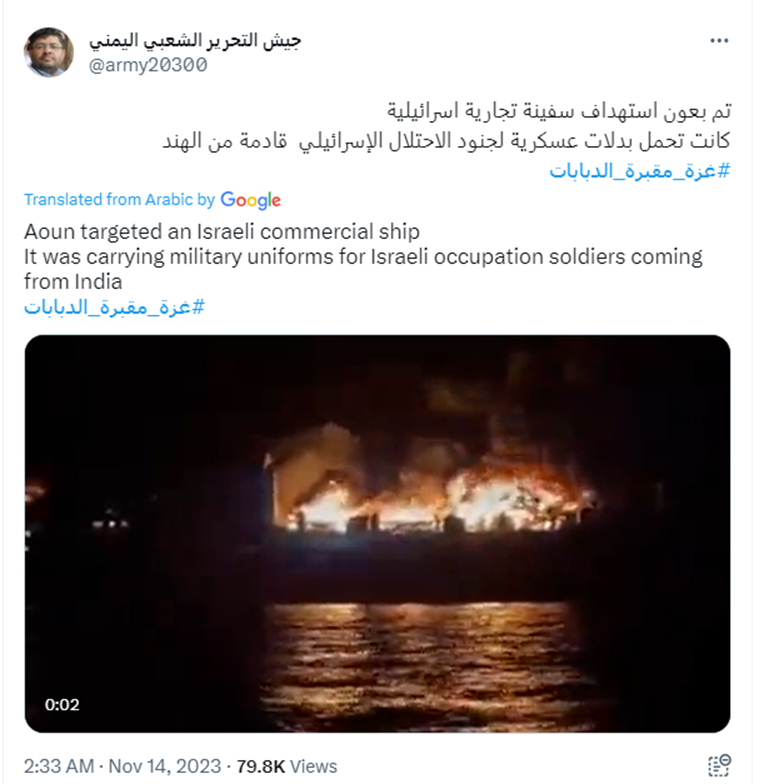 Fact Check
To know the truth behind the viral video, DFRAC team converted the video into some keyframes and reverse-searched it on Google. We found the same video uploaded on a YouTube channel named arxipelagos com on 18 February 2022. In the description of the video it was mentioned, "A fire broke out Friday on an Italian-flagged cruise ship sailing through the Ionian Sea".
Media Reports
Moreover, we found some media reports by ShippingItaly, Splash247.com, and Keep Talking Greece on which the same video was uploaded which mentioned, that the ship was heading from Igoumenitsa in Greece towards Brindisi in Italy when a fire broke out.
Conclusion
Therefore, it is clear from the DFRAC fact-check that the claim made by social media users is misleading as the video is 1 year old and the ship was not coming from India but instead from Igoumenitsa, the largest port in western Greece.
About Author