Did Uma Bharti say- teach BJP a lesson and don't give a vote? Read the Fact Check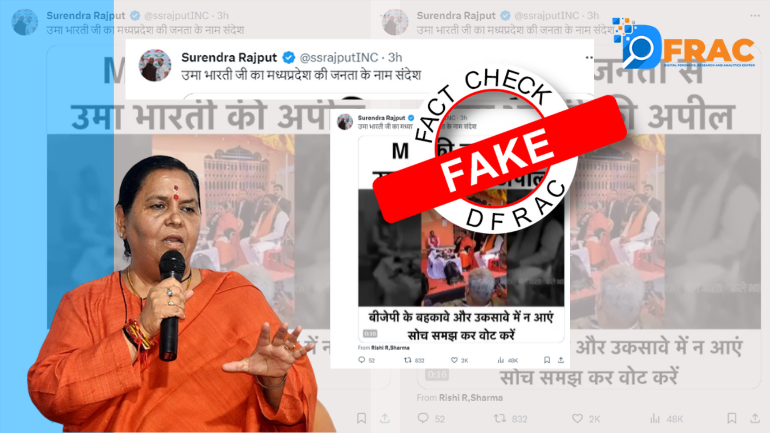 A video of Madhya Pradesh's former Chief Minister Uma Bharti is going on social media. In the video, she can be heard saying Lodhi Samaj has been giving votes to the BJP for a very long time, but the BJP is suppressing it. She can be heard appealing to Lodhi Samaj, to teach the BJP a lesson don't give votes to them. Many users including Congress leader Surendra Rajput shared this video.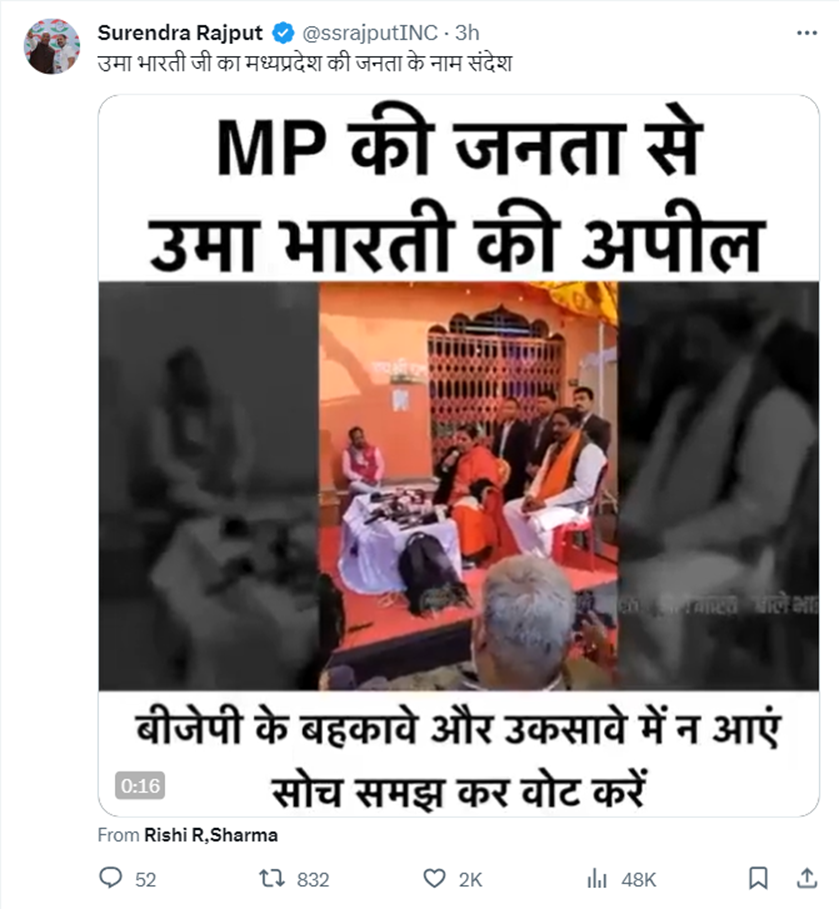 Fact Check
The DFRAC team investigated the viral video. We found a similar picture relating to the viral video in a report by One India Hindi. This report was published on 1 February 2023. According to this report, Uma Bharti held a press conference on liquor policy at Hanuman Temple in Ayodhya Nagar, Bhopal. On liquor policy, she said that she would open cowsheds in bars.
The similarity between the two photographs can be seen in the collage given here. It includes Uma Bharti's clothes, the temple visible in the background, the person sitting next to Uma Bharti, the mic kept in the press conference and the bag kept next to the table. Whereas in One India News and other media reports, we did not find any news regarding Uma Bharti's appeal to vote against the BJP. In our investigation, we found that the original video of Uma Bharti has been edited and another audio has been added.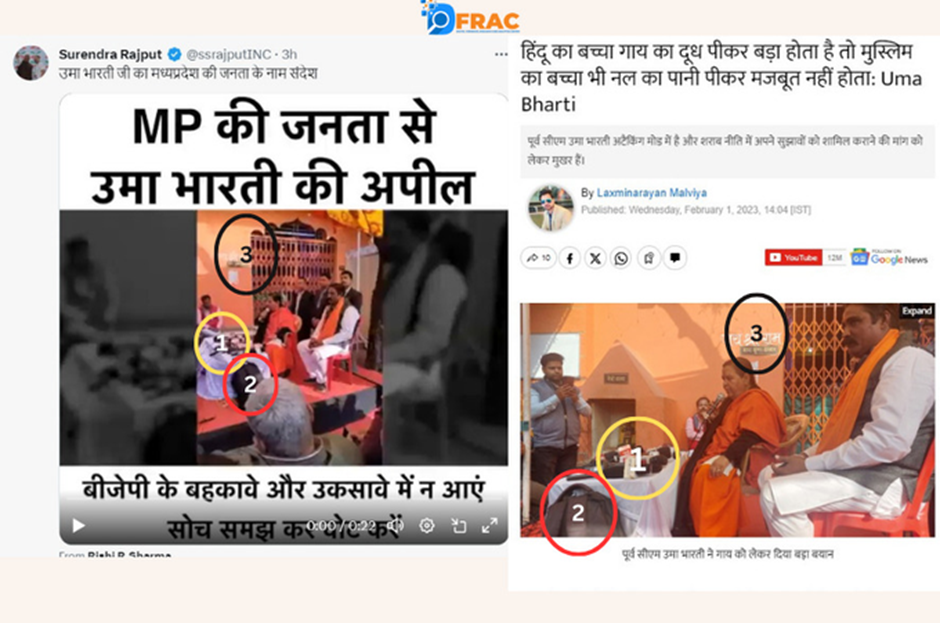 Conclusion
Therefore, it is clear from the DFRAC's fact check that Uma Bharti didn't appeal Lodhi Samaj to not vote for BJP. Her video has been edited. Thus, the claim of social media users is fake.
About Author