Revelation in the book of former President – Sonia Gandhi hates Hindus? Read the Fact Check
A cutting of a newspaper is going viral on social media. The title of this news is 'Sonia Gandhi Hates Hindus'. The claim was made through this newspaper in the context of former President Pranab Mukherjee's book The Coalition Years 1996-2012.
According to this news cutting, Shankaracharya Jayendra Saraswati was arrested in Tamil Nadu on Diwali in 2004. This arrest happened at the behest of Sonia Gandhi. A question was also raised related to the incident stating whether the state machinery would dare to arrest any Muslim cleric on the Eid festival.
This newspaper cutting was shared by many users including Rishi Rajput and BJP4India.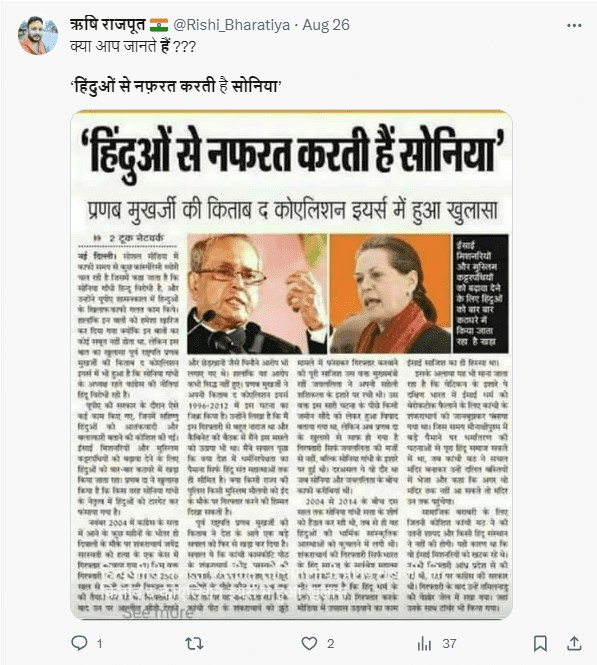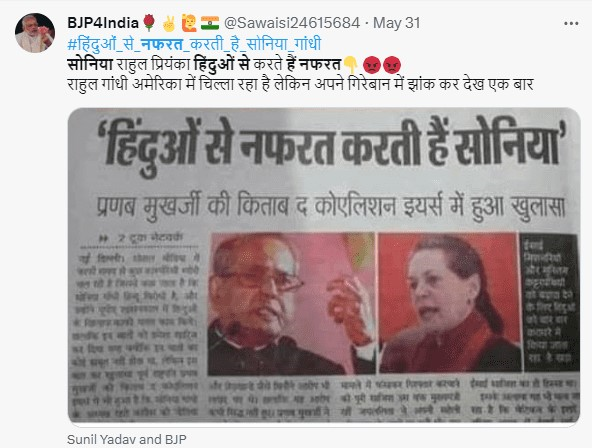 Fact Check
DFRAC team investigated the viral newspaper cutting. Our team examined the book 'The Coalition Years 1996-2012' by Pranab Mukherjee. This incident has been given in the book on page no.209- "Nothing exemplifies my anger more than the episode related to the arrest of Shankaracharya Jayendra Saraswati of Kanchi on 12 November 2004. It was a time when the entire country was celebrating Diwali. During the Cabinet meeting, I was extremely critical of the timing of the arrest and questioned if the basic tenets of secularism of the Indian states were confined to only Hindu monks and seers? Would the state machinery dare to arrest a Muslim cleric during Eid festivities? M.K. Narayanan the special advisor to Prime Minister also agreed with me. I immediately issued instructions for the Shankaracharya to be released on bail."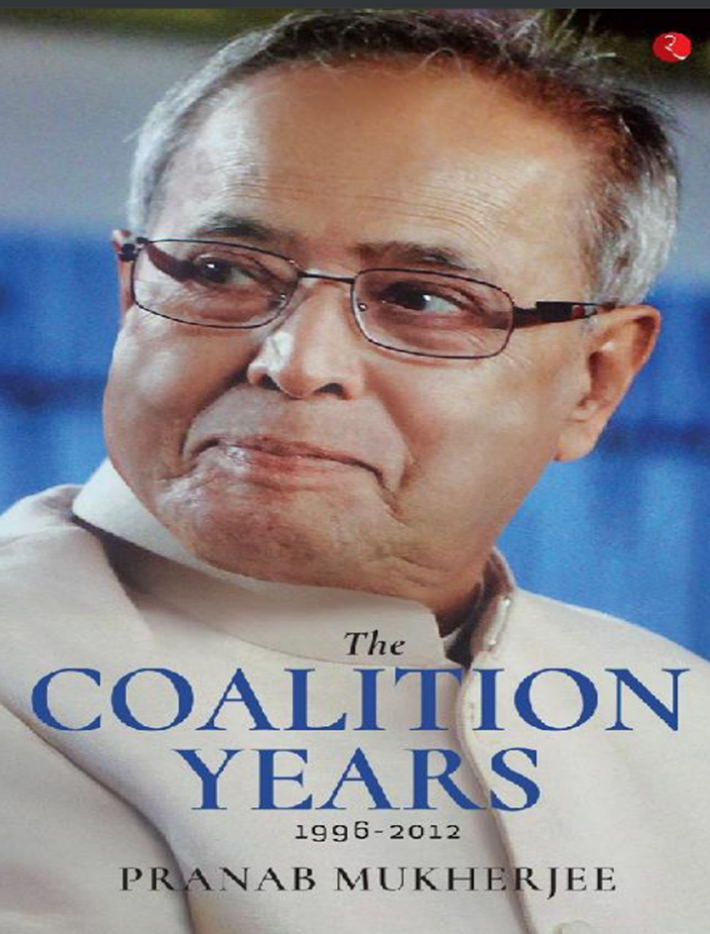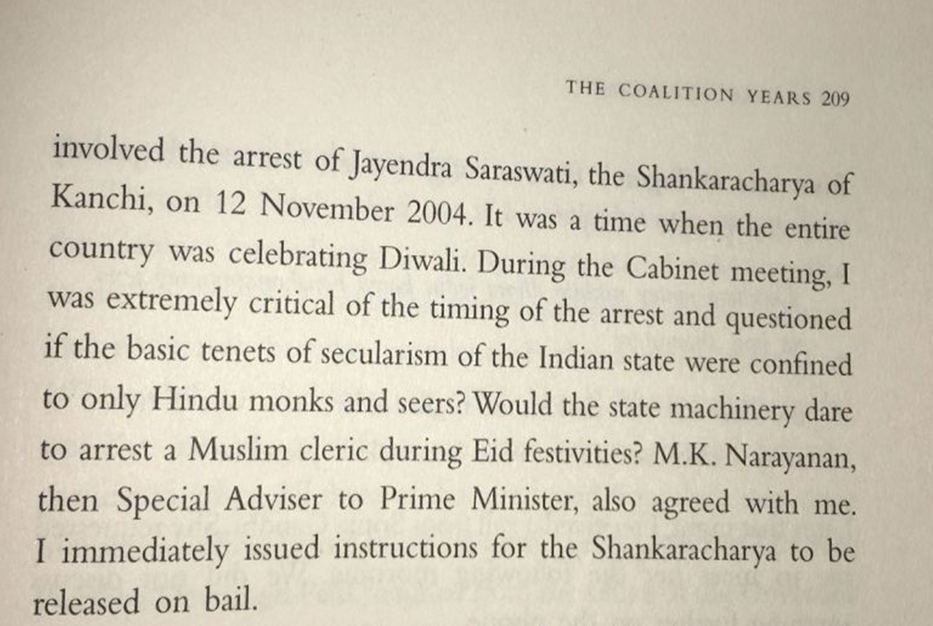 Moreover, we found a BBC media report in the same context. The report stated, the interview of Pranab Mukherjee and his daughter Sharmishta. In this interview, Sharmishta says, "This is a complete lie and such news is nothing more than propaganda". Whereas, Pranab Mukherjee's office also said it is not written anywhere in the book that Sonia Gandhi hates Hindus.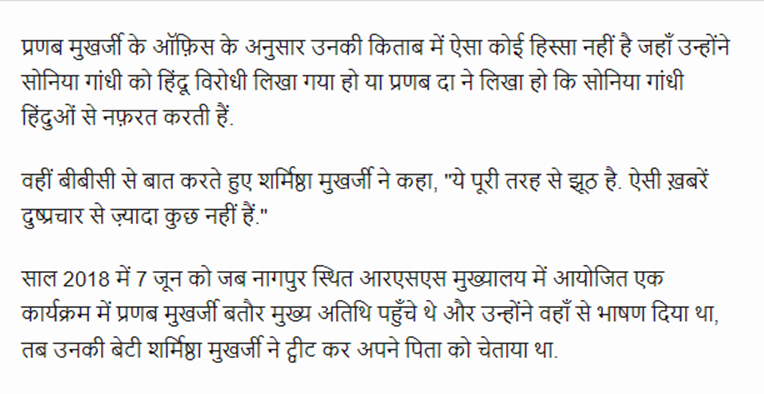 Conclusion
It is clear from the DFRAC fact check that the claim regarding Sonia Gandhi going viral is fake. Pranab Mukherjee has not written anywhere in his book The Coalition Years in the context of Sonia Gandhi hating Hindus. Therefore, the claim made by social media users is false.
About Author