Fact check: Viral video showing Palestinians faking deaths in Gaza, Real or Fake ?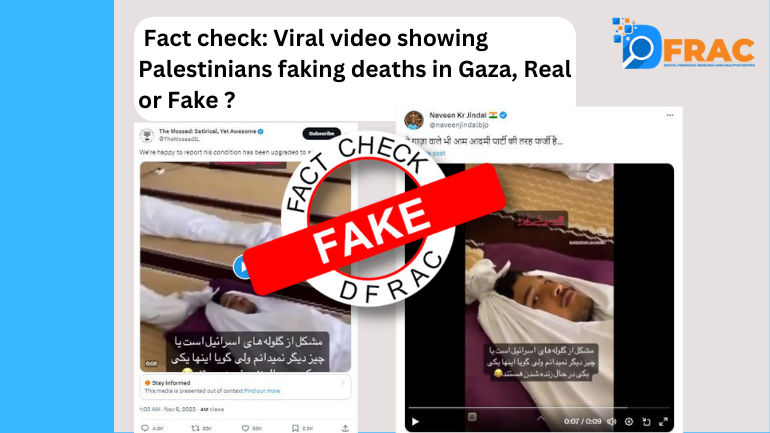 A video is getting viral on social media X garnering over million views. In the viral video several men can be seen wrapped in shrouds, among them one man can be seen opening his eyes proving his existence. The video has been shared globally with captions indicating Palestinians are faking their deaths in the ongoing Israel Palestine war.
Claim made through the video
Several verified users including Naveen Jindal former Media head and Spokesperson of BJP Delhi have shared the video with caption, "These Gaza people are also fake like Aam Aadmi Party." The viral video has been shared with misleading captions to show that Palestanians are faking their deaths in Gaza.
Other users also shared the video
Several Pro-Israel accounts have also shared the video widely.An account named Dr.Eli David with over 445K followers on Twitter, shared the same video with caption , "Another miracle! Praise the Lord."
Another Pro-Zionist account TheMossadIL with massive following shared the video with caption, "We're happy to report his condition has been upgraded to alive."
Fact Check
On reversal image research, we founded links to media reports declaring the video to be fake, tracing its origin to Malaysia based TikTok video from Aug 19 in which the people are practicing how to perform the last rituals after death.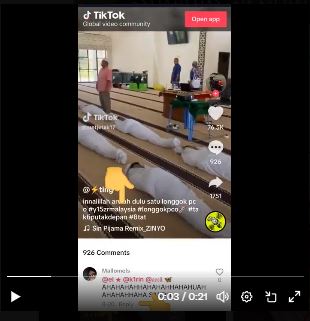 What did the media report say?
On investigation we found Forbes published a report dated Nov 5, 2023 with the headline "Viral Video Of 'Fake' Dead Palestinians Not From Israel-Hamas War." The report further stated that the original video dates back to Aug 19 and has its origin from a Malaysian based TikTok account. The article clearly denied any relation of the video with Palestinians faking their deaths.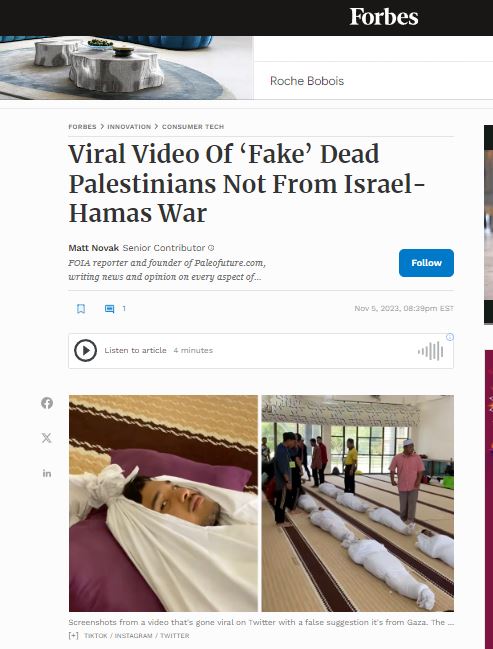 Conclusion
DFRAC's investigation proved that the viral video with the fake captions is misleading and has no relation to the ongoing Israel-Palestine war.
About Author