Pakistani fans waved the Pakistani flag in Hyderabad's streets? Read the fact-check here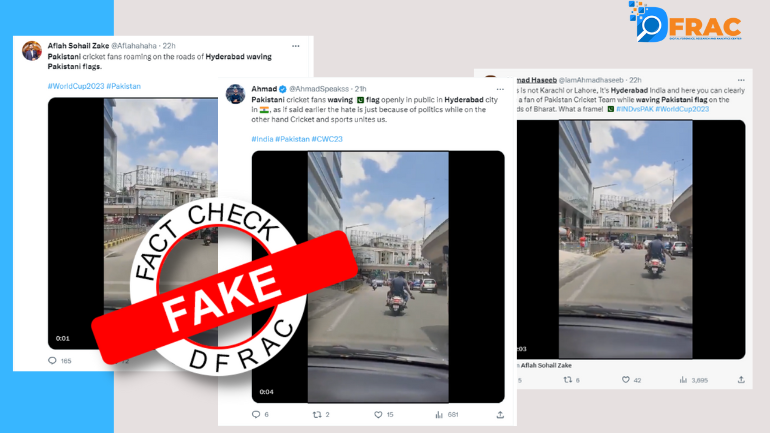 India is hosting the 2023 International Cricket Council (ICC) Cricket World Cup. The much-awaited game will start on October 5 in Ahmedabad and last until November 19 in Ahmedabad. England and New Zealand will play the first match. Teams from all the countries have arrived in Ahmedabad and played warm-up matches too. A team of players from the neighbouring country, Pakistan, has also arrived in Hyderabad. Pakistan will play its first match against the Netherlands on October 6 at Rajiv Gandhi International Stadium, Hyderabad.
Amidst all of these, a video is going viral on social media platforms.
What is being claimed through the viral video?
It is being claimed that supporters of the Pakistan Cricket Team have flown Pakistan's national flag on the roads of Hyderabad. Social media users in Pakistan are sharing this video in large numbers.
Users who shared the video:
On social media platform X (formerly Twitter), residents of Rawalpindi, Pakistan, Aflah Sohail Zake (@Aflahahaha), Ahmed Haseeb (@iamAhmadhaseeb), Ahmed (@AhmadSpeakss), and many other users have shared the video.
Fact Check:
The DFRAC team has fact-checked the viral video. Firstly, we closely examined the frames in the video and checked if it was a Pakistani flag or not. Our investigation has revealed numerous facts.
Was the Pakistani flag waved?
In our investigation, we have found that the flag bikers are waving, but in reality, that is not seemingly identical to the Pakistani flag. That is an Islamic flag. To clarify the difference between the Pakistani and Islamic flags, a collage of both flags is given below: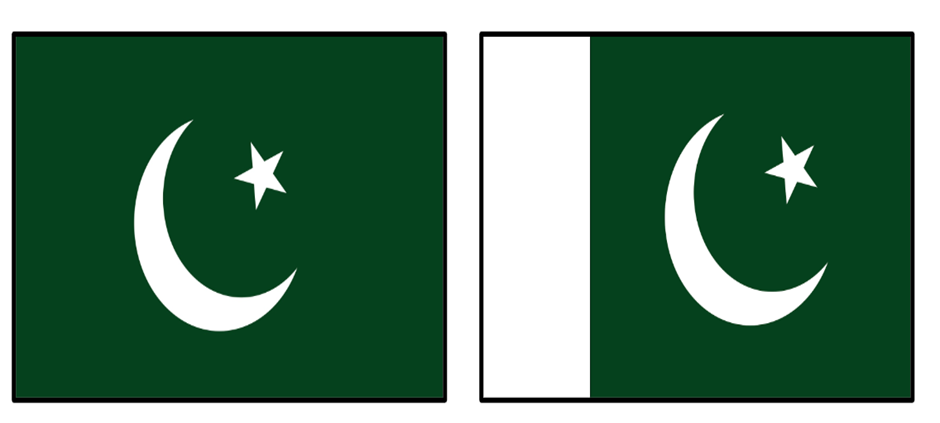 It can be seen in the collage that the Islamic flag is completely green in colour, and in the centre of it, a white five-pointed star and a white crescent are placed. However, in the case of the Pakistani flag, the flag comprises a dark green field with a vertical white stripe in the hoist. In the centre are a white crescent moon and a white five-pointed star.
To know the exact location of the viral video, our team is doing the required investigation. The news will be updated soon accordingly.
Conclusion:
It is clear from the fact-checking of the DFRAC that the claim is false. The flag in the viral video is not a Pakistani flag but an Islamic flag.
About Author