Fact-Check: Visuals showing tender Children burnt alive have gone viral with misleading claims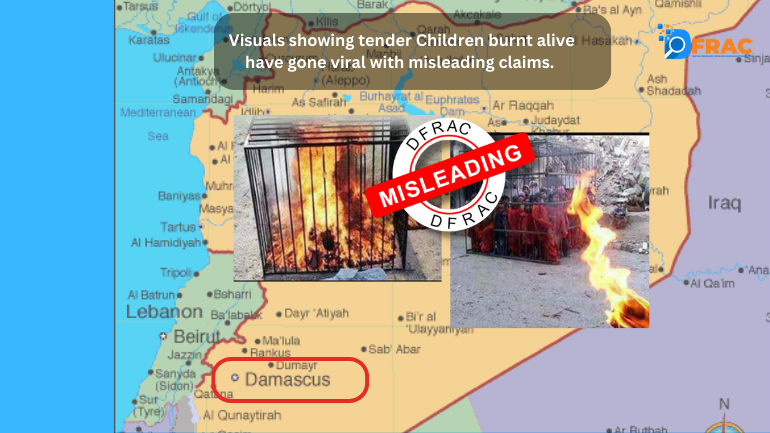 Some visuals are going viral on social media showing Christian children in orange Jumpsuits locked inside a cage with a lit torch beside it. Users on social media are claiming that these visuals belong to a video released by ISIS showing its inhumanity by burning young and innocent children alive.
A user named Shubham Hindu posted some pictures on Twitter(X) and wrote a long note stating that ISIS released a video showing some Christian children locked inside a cage with a fire torch beside it.
Fact-Check
The DFRAC team conducted keyword research related to viral claims on Google which led us to some media reports revealing the reality of the viral visuals which belonged to a viral video dated back to 2015.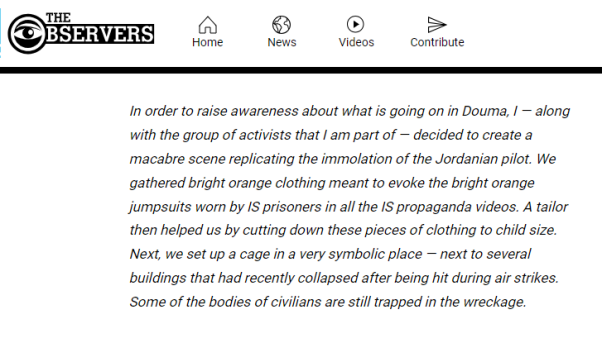 As per media reports, a group of activists from a suburb of Damascus, Syria, has tried to replicate the macabre scene of a Jordanian Pilot burnt alive by ISIS in the year 2015.
Conclusion
It is clear from DFRAC's Fact-Check that visuals showing children burnt alive by ISIS are misleading. Hence, the claim of social media users is false.
About Author