Aaj Tak  anchor Shweta Singh's claim that Bangladesh was formed in 1972: Read Fact-check
Recently, Pakistan's Foreign Minister Bilawal Bhutto visited India on May 4th and 5th to participate in the SCO Summit in Goa. Aaj Tak anchor Shweta Singh claimed that the security vehicle patrolling Bilawal's hotel's beach in Goa had the number 1972, the same year Bangladesh came into existence.
She shared a video and wrote in Hindi which when translated to English states, "On the one hand, it's the word of Foreign Minister @DrSJaishankar, on the other hand, the jeep of the Goa police security patrolling the beach of the hotel where Bilawal is staying has the number "1972". It's the same year when two parts of Pakistan and Bangladesh was formed. A coincidence? 😄😄 #SCO2023"
Tweet Archive Link
Apart from her, other social media users, including the official Twitter account of Aaj Tak, made the same claim.
Tweet Archive Link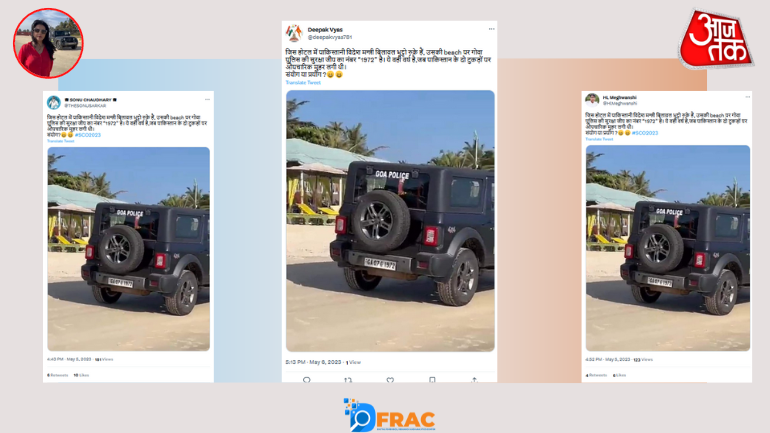 THESONUSARKAR, deepakvyas781 & HlMeghwanshi
Fact-check:
To know the truth of the viral claim, the DFRAC team performed a few keyword searches on Google. During this, we found a video of anchor Shweta Singh on the official Aaj Tak YouTube channel. The video is approximately five minutes long and was uploaded on November 21, 2021, with the caption in hindi which when translates to eng states, "13-Day Pakistan-India war and the birth of Bangladesh, watch the story of the struggle."
In the video, Shweta herself states that the war between India and Pakistan in 1971 ended in just 13 days, and East Pakistan became independent. This gave rise to a new country, Bangladesh, on the world map.
In addition to this, we found a news article published on the Aaj Tak website in December 2011 on the reference to 1971.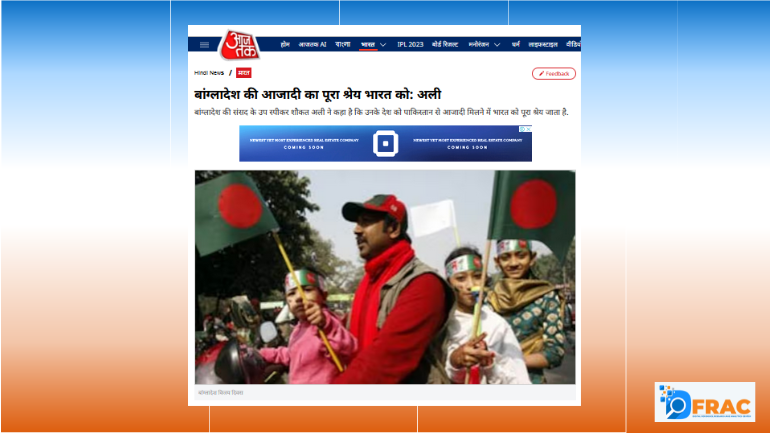 On the other hand, according to the report of the newspaper Dainik Bhaskar, on March 26, 1971, East Pakistan was declared independent Bangladesh.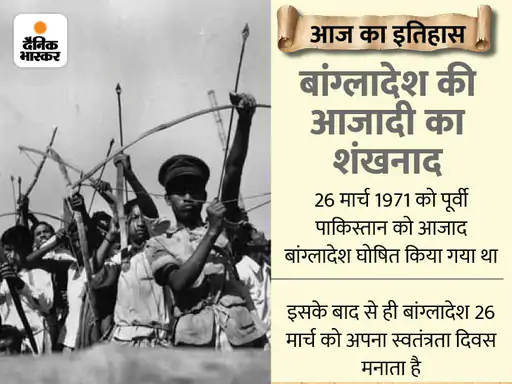 As per the Wikipedia page, the Bangladesh Liberation War took place in 1971, which is also called the "Mukti Sangram."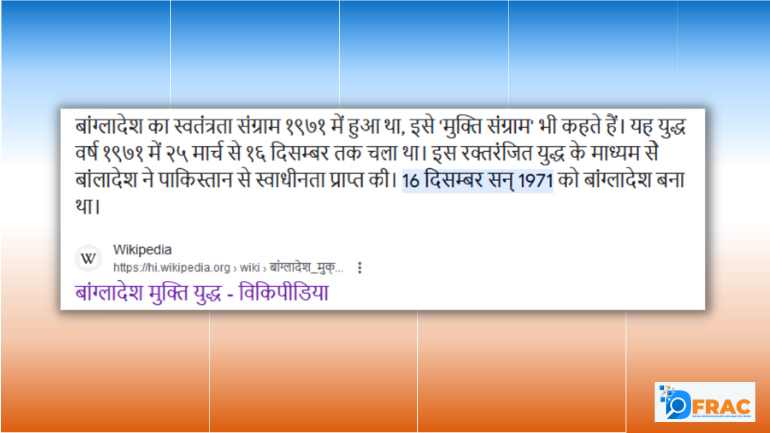 However, some intellectuals have reacted to this. Historian Irfan Habib wrote, "1972 was Shimla agreement while 1971 was when Indira Gandhi divided Pakistan. Do some homework before going live."
Similarly, historian Ashok Pandey wrote, "Bangladesh was formed in 1971. This is not History but general knowledge. March 26, 1971 was when Pakistan declared independence for East Pakistan. And yes, credit for this goes to Mrs. Indira Gandhi."
Senior journalist Om Thanvi also quote retweeted this.
Conclusion:
Media reports clearly state that Aaj Tak anchor Shweta Singh's claim is incorrect because Bangladesh gained independence from Pakistan in 1971, and not in 1972.
About Author