Fact Check: Did Rahul Gandhi say demonetization was beneficial?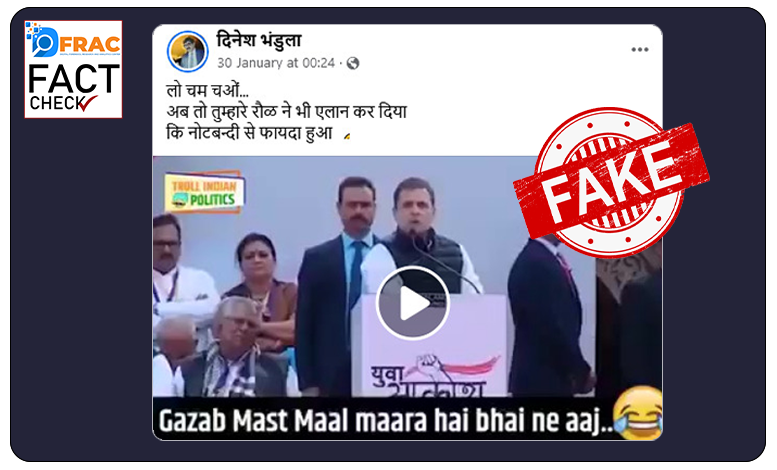 A video of former Congress President Rahul Gandhi is going viral on social media with the claim that he praised the demonetization brought by the Modi government at the Centre.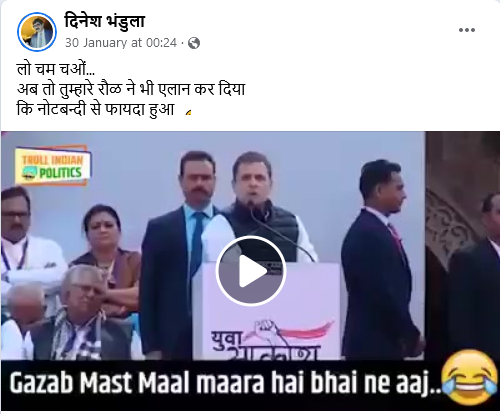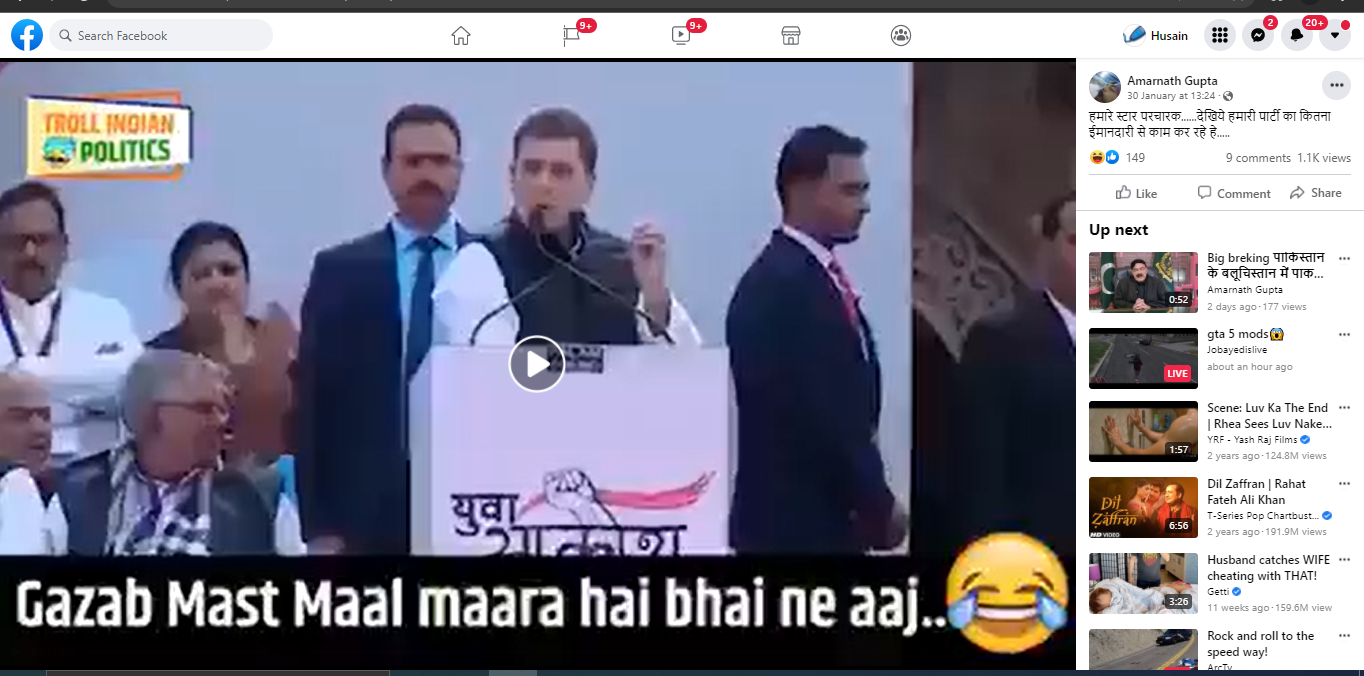 In the viral video, Rahul Gandhi can be heard saying, "Ask any youth who can do the work of note ban, what is the benefit or harm of the note ban. Ask the eight-year-old children, son, whether the note ban has benefited or harmed, he will say that it is beneficial.
Fact check
On checking the viral video, we found that this video is of Yuva Aakrosh rally of Congress held at Albert Hall in Jaipur. This video has been edited. The part of the video in which Rahul Gandhi's tongue slipped and he was seen handling his words. That part was edited.
The video of the rally uploaded on the official YouTube channel of the Indian National Congress on January 28, 2020 at the time 34:21 shows the part which has been edited and removed from the viral clip.
Apart from this, we also got a report of Rajasthan Patrika related to the rally. In which it was told that during the speech, Rahul Gandhi's tongue slipped twice. However, he immediately tried to correct his point. The tongue slipped for the first time when Rahul was speaking about the power of youth.
Rahul said, the whole world believes that the youth of India can not only change India but the country. After this, he immediately apologized and said that not the country, they can change the world. For the second time, the tongue slipped during a sarcasm on demonetization. He said, "Ask an eight-year-old child whether the son has benefited or suffered due to demonetization, then the child will say that there is profit. Then he immediately handled it and said that where is the profit or the loss.
Conclusion: Hence, Rahul Gandhi's claim of demonetization as beneficial is fake.
Claim Review: Fact Check: Did Rahul Gandhi say demonetization was beneficial?

Claim by: दिनेश भंडुला

Fact Check: Misleading
About Author