Fact Check: Did the Female Constable of Mahoba Police Station get raped?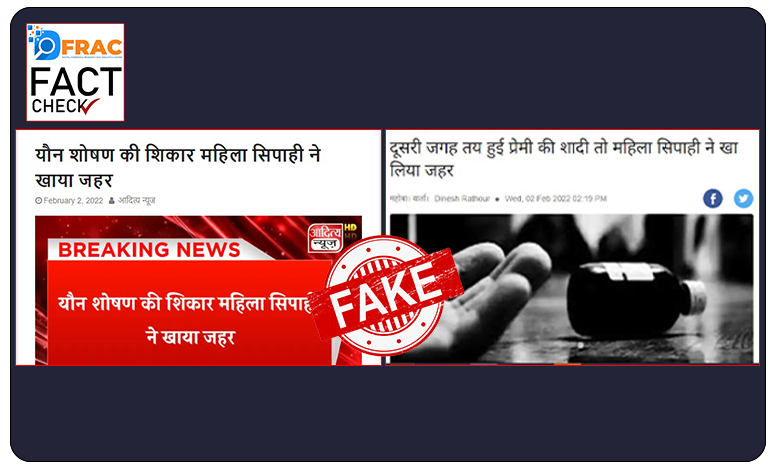 Mahoba is a district in Uttar Pradesh, well known for Sun Temple which was made in the 9th century. Recently the news is getting viral regarding a Female Constable of Mahoba Police station who got raped and admitted to district hospital for taking poison. As per the report of Hindustan, The Upper Superintendent of Police RK Gautam also mentioned his relationship with Female Constable. The guilty Constable Abhishek got arrested for committing the crime.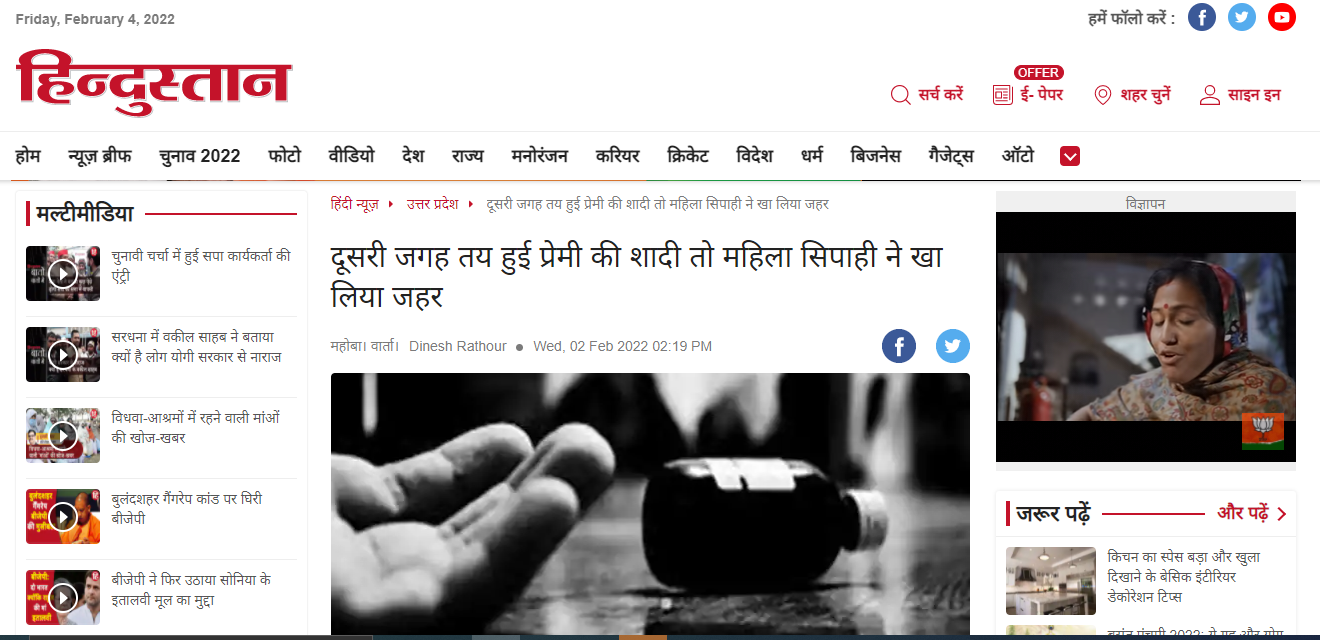 Aditya News has posted the same story of how a Female Constable of Mahoba Police got raped in the Panwadi area of the District.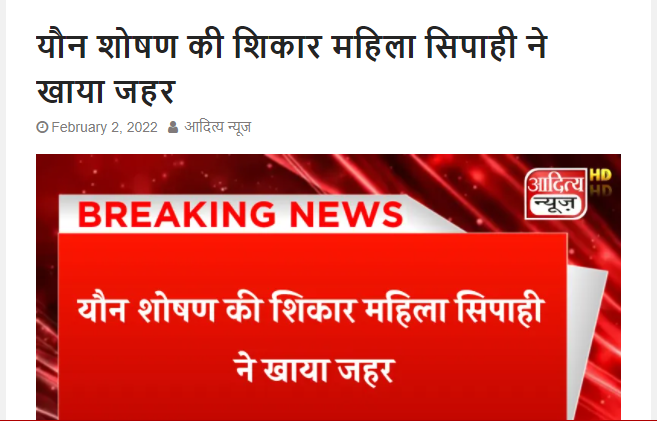 Fact Check
After cross-checking the tweet we got a tweet by Mahoba Police about denying the claims made by the media houses like Dainik Jagran and Hindustan. They clearly said that the woman who got raped was not a Female Constable in Mahoba Police Station and attached an official note to rectify the news made on Mahoba Police. The woman Indeed went through sexual harassment but her identity is not of a Female Constable.
💥विभिन्न समाचार पत्रों में दिनांक 02.02.2022 को प्रकाशिक शीर्षक "यौन शोषण से आहत महिला सिपाही ने खाया जहर" के #खण्डन के सम्बन्ध में।@UPPViralCheck #UPPolice @JagranNews @Live_Hindustan pic.twitter.com/d0NL2yxrTP

— MAHOBA POLICE (@mahobapolice) February 2, 2022
Furthermore, UP Police Fact check also republished the post and refuted the news that victim is a Female Constable at Mahoba Police Station.
#FactCheck कतिपय समाचार पत्रों में जनपद महोबा में एक महिला आरक्षी के साथ दुष्कर्म की प्रकाशित खबर का @mahobapolice द्वारा खण्डन कर स्पष्ट किया कि उपरोक्त घटना की पीड़िता महिला आरक्षी नही हैI आरोपी आरक्षी के विरुद्ध अभियोग दर्ज कर आवश्यक विधिक कार्यवाही प्रचलित हैI #UPPViralCheck https://t.co/je3aAYnW0A

— UPPOLICE FACT CHECK (@UPPViralCheck) February 3, 2022
Conclusion: Therefore, the news is fake and misleading as the victim is not a female constable at Mahoba District.
Claim Review: Did the Female Constable of Mahoba Police Constable get raped?

Claim by: Hindustan, Aditya News

Fact Check: Fake
About Author