Fact Check: Who is the woman with Kanhaiya Kumar in the viral picture? Read to know.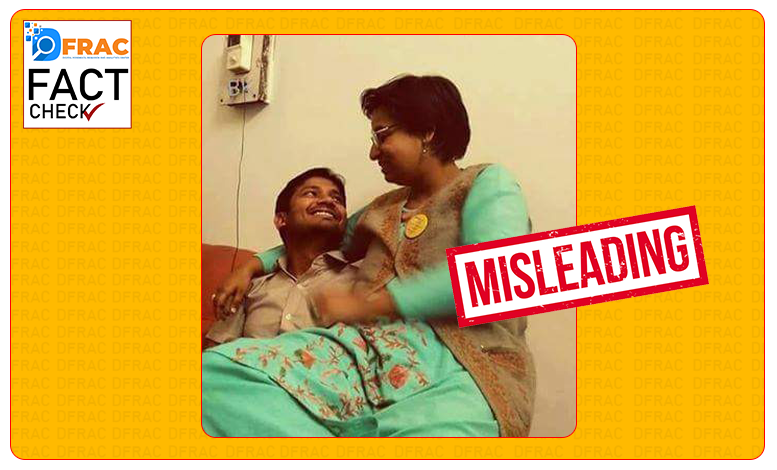 Recently a picture has got viral on social media platform Facebook, where it is claimed that the woman sitting with Kanhaiya Kumar is his teacher. This post was posted on Facebook on 3rd of Jan 2022.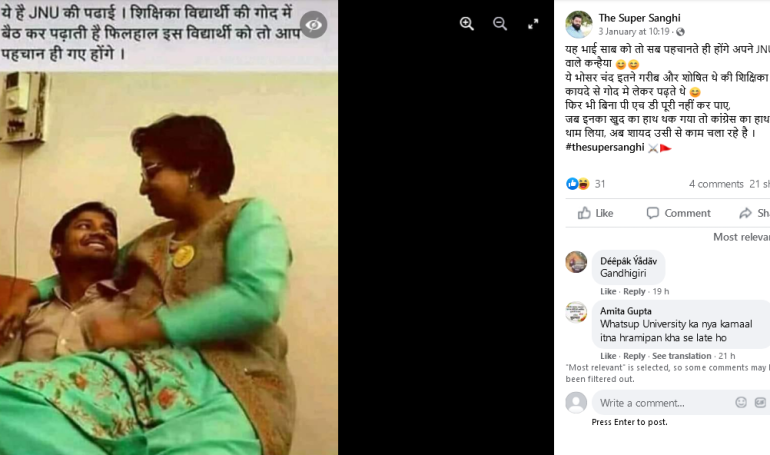 This same image, was also viral on Twitter in past years, where people shared this image with the same claim.
— सूर्यकान्त (NF🇮🇳) (@suryakant356) September 27, 2021
@ndtvindia @BiharEtv Mr Kanhaiya Kumar with his JNU professor……Rest u all check…. pic.twitter.com/QOxrDbLJL7

— S K Singh Bagaha (@sksinghbagaha) March 8, 2016
Fact Check:
After performing our fact check analysis on this image, what we found out is that this lady sitting with the Congress leader and former JNU student union president Kanhaiya Kumar is not his teacher but his female friend, Saumya Mani Tripathi, a student of JNU. She uploaded this image on her Facebook account on March 5th 2016. Since then this image has been in discussion and is getting circulated with misleading claims.
Deccan News has also done a report on this matter where they have clearly said that the woman in the picture is a friend of Kanhaiya Kumar and not his teacher.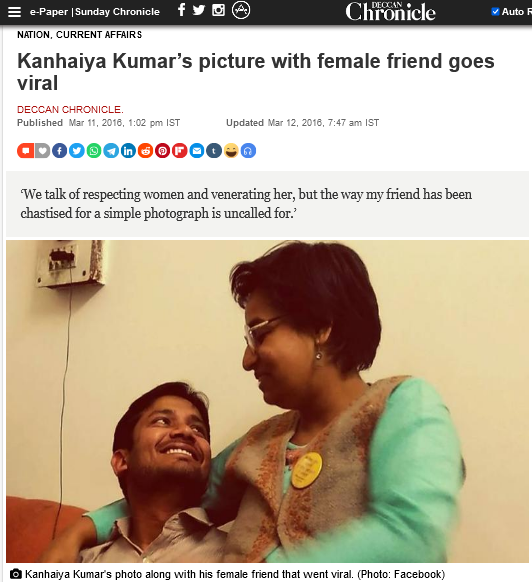 Moreover, Kanhaiya Kumar has shared a video on YouTube where he clarifies and condemn those misleading claims shared on social media platforms against him and his friend.
https://www.youtube.com/watch?v=mLTS0DkVD40
About Author