Fact Check: Know the reality of the viral video that turned into mourning for a birthday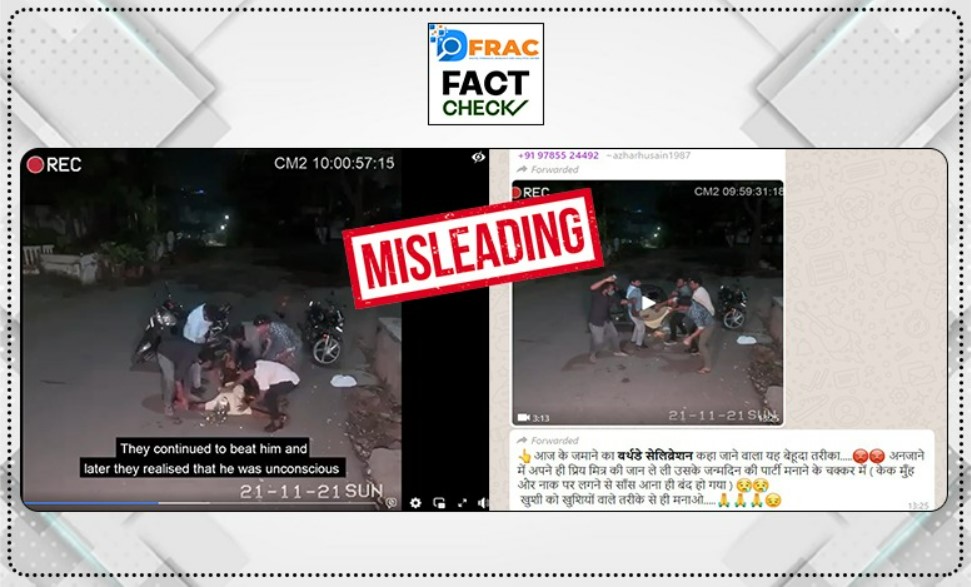 A video is becoming massively viral on social media. which is associated with a birthday celebration. Some friends celebrate their friend's birthday on a deserted road in the middle of the night. During this, he puts a cake on her face and fights in a joking manner. But suddenly the young man dies.
This video is being shared on social media with the claim that this absurd way is how birthdays are celebrated today.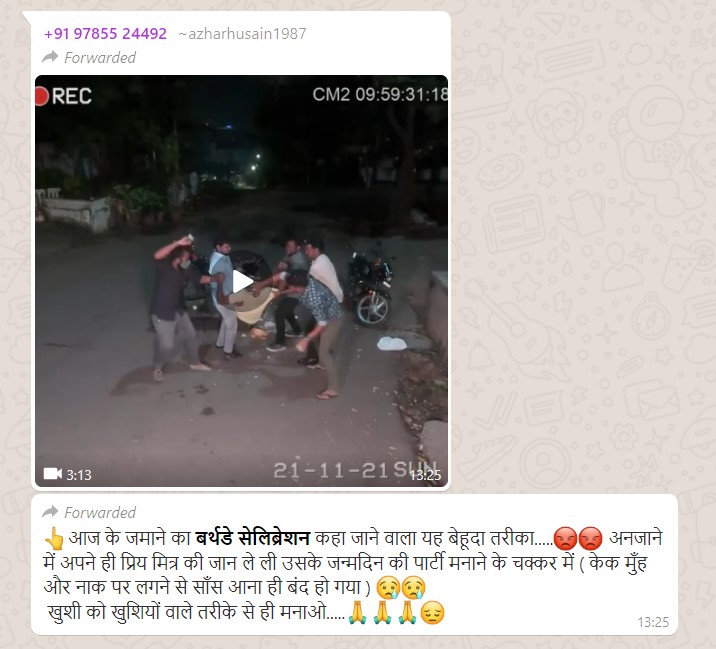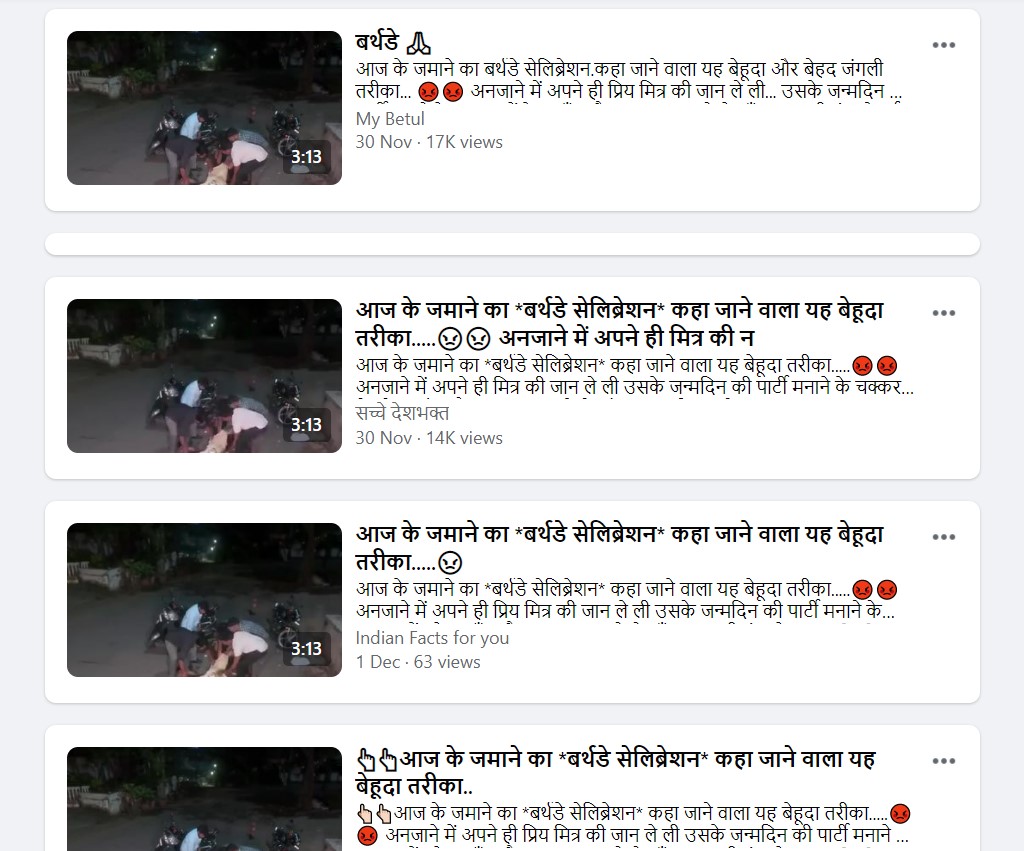 Fact Check
On checking the above video, we found that this video was made for educational purpose. We found the video on the official Facebook account of Hamsa Nandini. Hansa Nandini is a South Indian actress, who keeps sharing videos related to educational purposes on her Facebook account.
While sharing this video, she wrote, "Don't celebrate like this ️❤️?…… Thanks for watching! Please note that this page also contains scripted dramas and parodies. These short films are for educational purposes only!"
Therefore, this video is false and misleading.
About Author