In the last two days, a video of a temple being demolished by a bulldozer in the presence of police officers is being circulated on Facebook. The users who are posting this video claim that MK Stalin's newly formed government in Tamil Nadu is deliberately demolishing temple because the chief minister is Christian.
The video was posted by right wing groups on Facebook.
Same video with the same claim is viral on Facebook.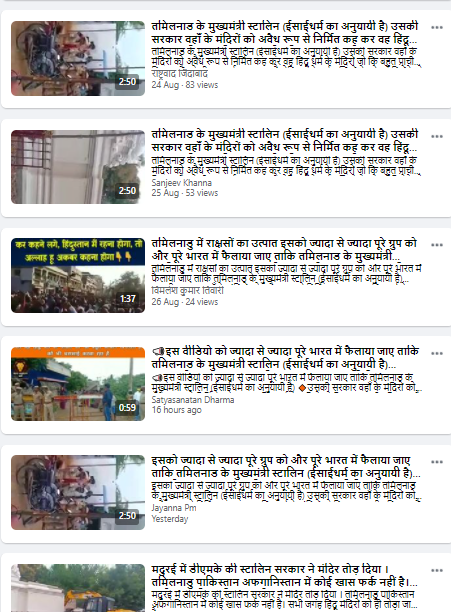 Fact-Check:
Firstly, the claim that MK Stalin is Christian is completely false as Stalin on various occasions has maintained that he is an atheist.
Additionally, there is not hidden agenda of the DMK government to destroy temples as authorities have clarified that the temples that were demolished were encroaching space.
Also, these demolitions were already scheduled to take place long before the DMK government assumed power in May 2021. As reported by News18, last year, 2,400 families were removed from the same area for the same reason.

Therefore, this claim is false.
About Author