FactCheck : Did BRS activists and leaders in Telangana attack people to gain votes?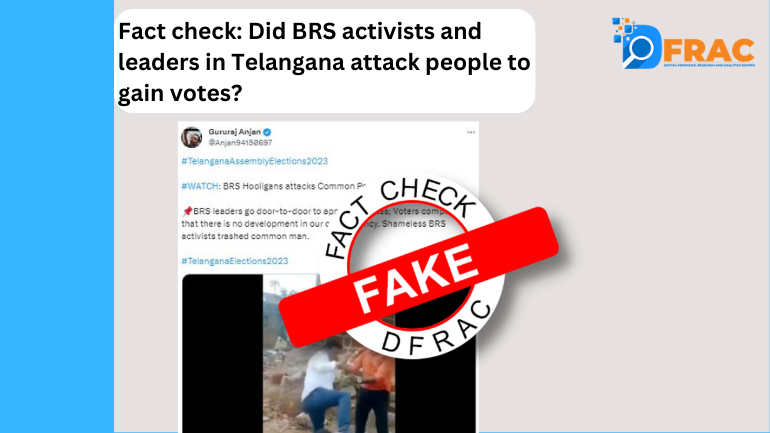 A video showing a man thrashing and beating another man from Telangana is going viral on social media platform X.
Claim
The video has been circulated widely on X, with captions indicating that the BRS leaders and activists are attacking people to gain votes for the upcoming Telangana Assembly elections.
Fact Check
On our investigation with a reverse image search on Google, we found out a news report. As per the news report published on 22 Sept 2021 by a regional Telugu news outlet, the incident happened in Vikarabad district of Telangana in which a Sarpanch thrashed a man on being asked about the problems in the village.
What did the report say?
We found another news report of The Times of India published on 23 Sept 2021 with headline, " Telangana: Sarpanch arrested for beating up villager in Vikarabad district ." As per the report, Sarpanch K Jaipal Reddy assaulted Srinivas when Srinivas asked him to solve the water problem.
The sarpanch got arrested under IPC sections of voluntarily causing hurt and criminal intimidation. Police produced the accused before the local magistrate who granted him a bail.
Conclusion
As per DFRAC's investigation, the viral video is misleading and has no relation with the Telangana Assembly elections. Also the claim is false that the BRS leaders and activists are attacking people to gain votes.
About Author