BCCI is giving rest to Virat Kohli to keep Sachin's record safe? Read the Fact Check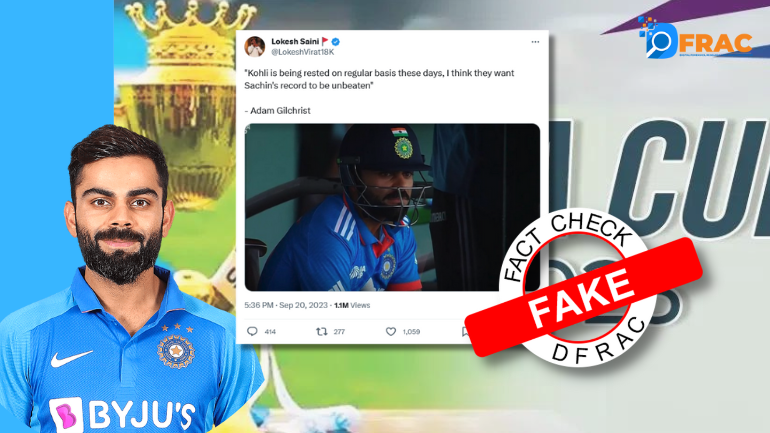 The series of ODI matches between India and Australia has started. Rohit Sharma and Virat Kohli have been rested for the first two ODIs. After this decision of BCCI, there is an uproar on social media. Amidst all this, a statement by former Australian wicketkeeper, batsman Adam Gilchrist is being shared. In this statement of Gilchrist, it is said that Virat Kohli can break Sachin Tendulkar's record. To keep Sachin's record unbeaten, Virat Kohli is being rested from playing.
A user named Lokesh Saini has tweeted Gilchrist's statement with Virat Kohli's photo with the claim, "Kohli is being rested on regular basis these days, I think they want Sachin's record to be unbeaten".
Fact Check
To verify Adam Gilchrist's statement, the DFRAC team examined his social media accounts. Further, Gilchrist has posted a clarification on his X (formerly Twitter) account regarding the viral statement. He wrote that he has never given such a statement.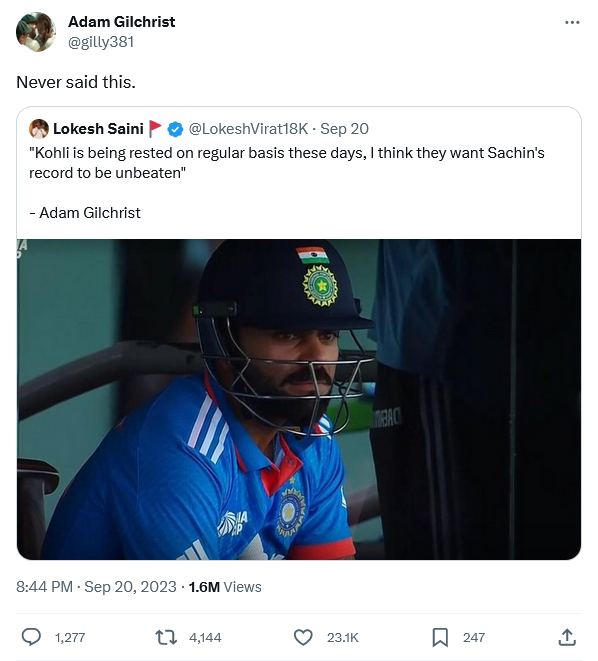 Conclusion
Therefore, Adam Gilchrist has not given the statement about BCCI giving rest to Virat Kohli due to the fear of breaking Sachin Tendulkar's record. So, the claims being made by social media users are wrong.
About Author