Did Congress President Kharge say- "It is a big sin to be born in India?" Read – Fact Check
A poster of news channel 'India TV' is being widely shared on social media. It can be seen in this poster that a statement of Congress President Mallikarjun Kharge has been printed which announces- "It is a great sin to be born in India… -Mallikarjun Kharge"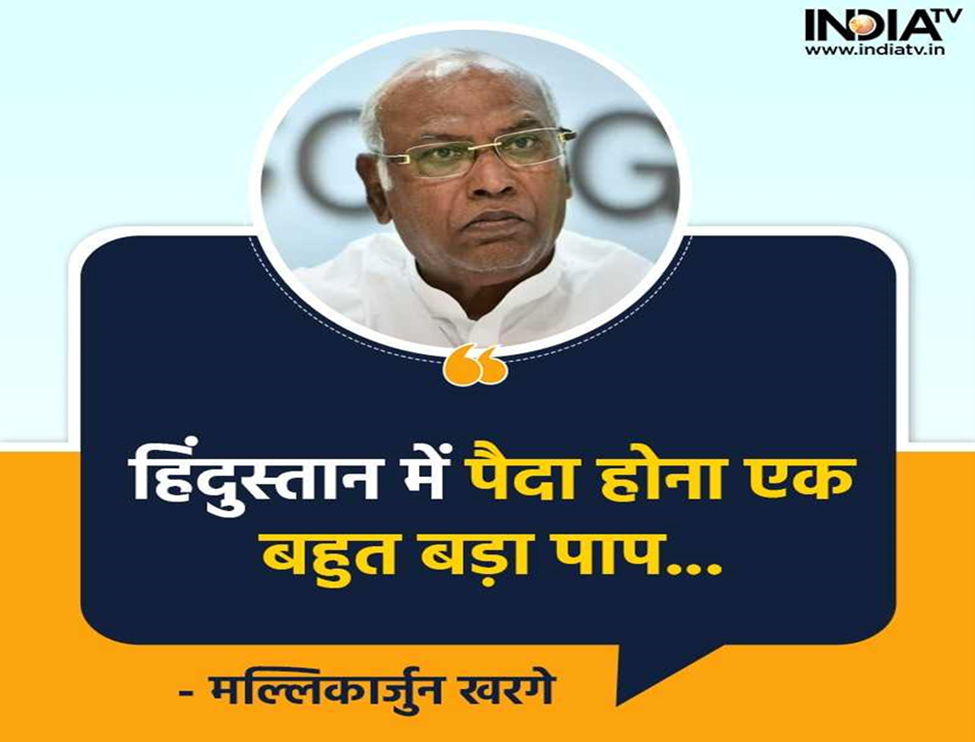 Many social media users are targeting Congress and Mallikarjun Kharge by sharing the graphic poster given above. Other users are also criticizing India TV, calling it fake.
Ritu Choudhary, member of INC, wrote – "See how @indiatvnews is openly misrepresenting Congress President's statement, this poster is completely wrong. Kharge ji had repeated the statement of Modi ji, but looking at this poster, it seems as if he himself has spoken. This is shameful, this is the sycophancy of the government." (English Translation)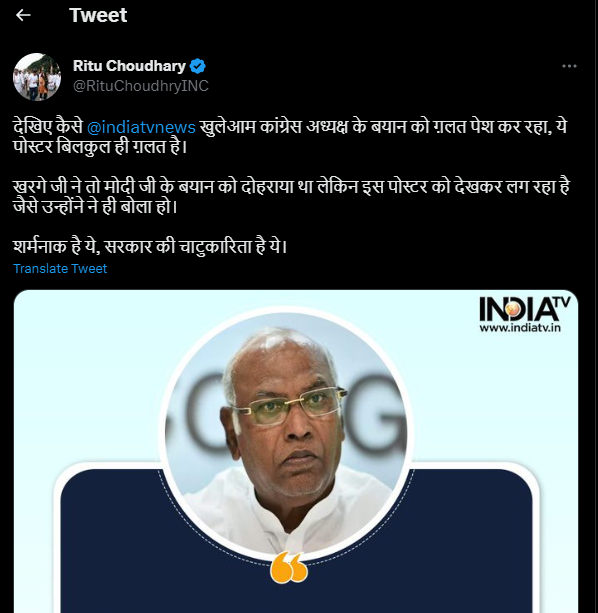 Moreover, Srinivas BV wrote- "Have some shame, if you are not ashamed, then drown, do not fall to this extent in the brokerage of the owner, @RajatSharmaLive What do you get by doing all this? Are you doing journalism by telling the Prime Minister's statement as Kharge ji's statement or are you making material for BJP IT CELL's lie factory?" (English Translation)r
Fact Check:
To investigate India TV's graphical poster, the DFRAC team first examined the statement of Mallikarjun Kharge. We found a tweet by Kharge in this context. In this, he wrote- "I want to remind you of your statement given in China. You said- "Earlier, you were ashamed of being an Indian. Now you feel proud to represent the country." Wasn't this an insult to India and Indians? Tell your ministers to refresh their memories!"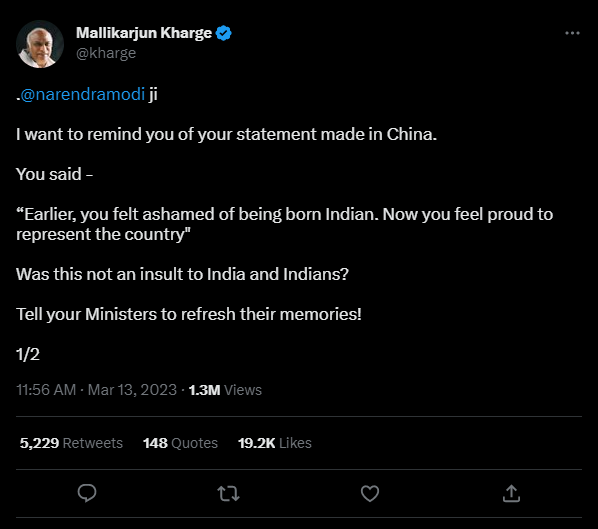 Consequently, media coverage regarding the statement of Mallikarjun Kharge was found. Punjab Kesari's coverage can be seen here.
Aaj Tak's news coverage can be seen below-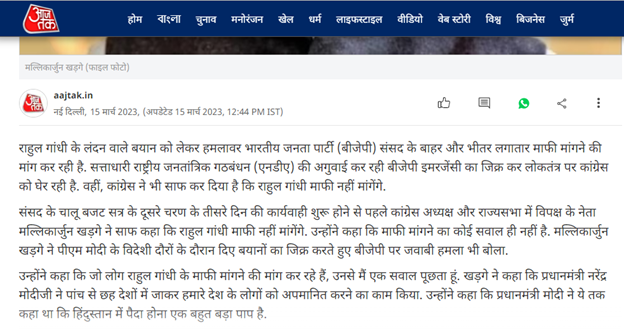 Conclusion:
DFRAC's fact check confirms that the viral claim of India TV is false. Mallikarjun Kharge gave the statement quoting PM Modi. As the controversy escalated, India TV have since then expressed their regret.
About Author