A video is vividly getting viral on social media in the context of recent Kanpur violence. It is claimed that in the video the police officers are clearly blaming BJP (Bharatiya Janta Party) for the violence, still, no action is taken against them.
A user shared the video on Facebook with the caption, "In Kanpur, the police themselves are saying that BJP MLA has brought bombs. He is telling one of his senior officers. But still, no one has been arrested, only innocent Muslims are being arrested. (Translates Hindi)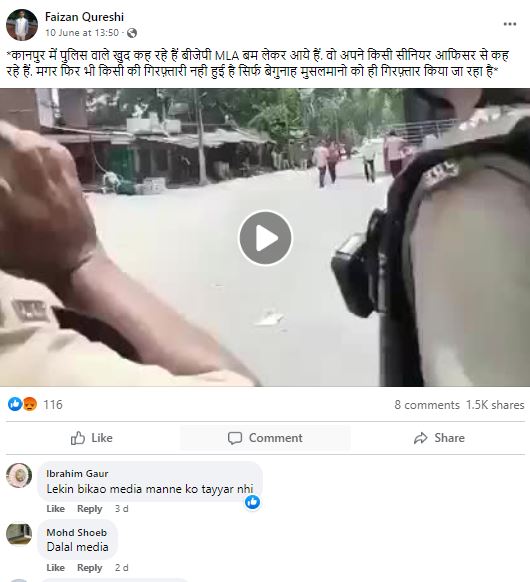 Many more social media users shared the video with similar claims.
Fact Check:
We searched some keywords, and many similar videos were found. 'Mojo Story' has uploaded the same video in July 2021 and writes – "During the counting of Uttar Pradesh's Block Pramukh elections, SP City of Etawah district was allegedly slapped. SP City was caught on camera talking on a phone call and saying he has been slapped and the mob came with stones and bombs. He reportedly said that BJP MLA and District President were leading the mob."
News channels like NDTV and AajTak too covered this report, from the year 2021.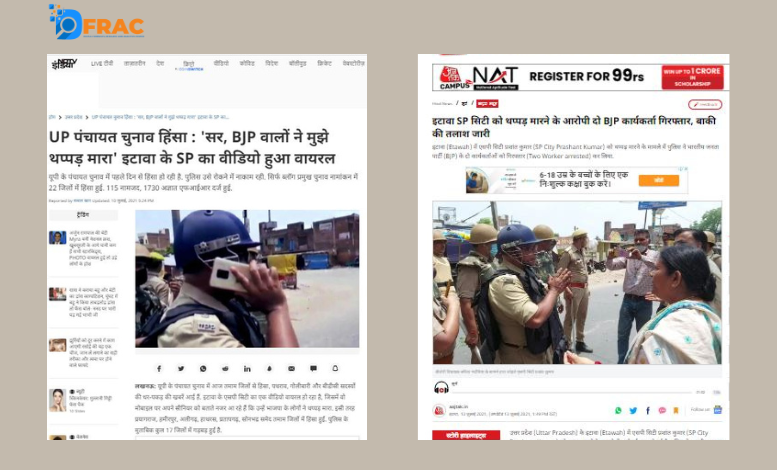 Conclusion:
Old video of UP Police blaming the BJP for thnce is being falsely linked to the recent Kanpur violence.
Claim Review: the police officers blaming BJP for the Kanpur violence.
Claimed by: social media users.
Fact Check: misleading