Fact check: Fake picture of 'Hijab Girl' Muskan got viral.
Recently, a video of 'PES College of Arts, Science and Commerce' located in Mandya city of Karnataka went viral on social media extensively. In which some youths are harassing a girl wearing a burqa by shouting Jai Shri Ram. At the same time, the girl was seen raising the slogan of Allahu Akbar in the video.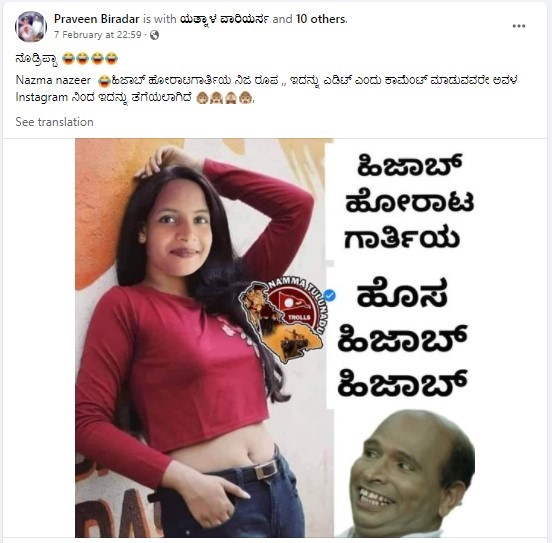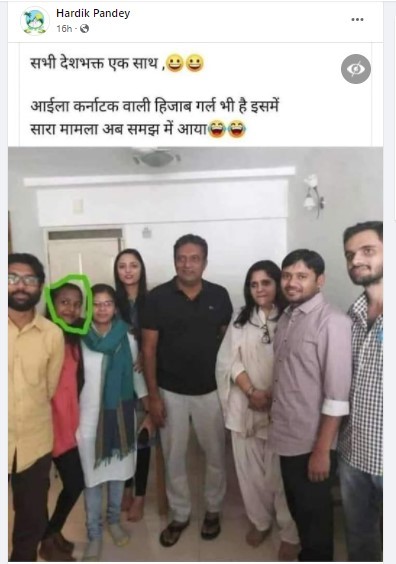 The girl was identified as Muskan Khan. She is a B.Com second-year college student. After the video where Muskan came out as a symbol of bravery got viral, social media was flooded with posts in support of Muskan. Later Muskan was given the title of Hijab Girl. At the same time, many people also opposed her. Meanwhile, a picture is going viral on social media. The girl seen in the picture is not wearing a Burqa and people are identifying her as Muskan. Nevertheless, people are also claiming that Muskan plotted the Burqa walk in the viral video and she does not wear Burkha, generally.
Fact check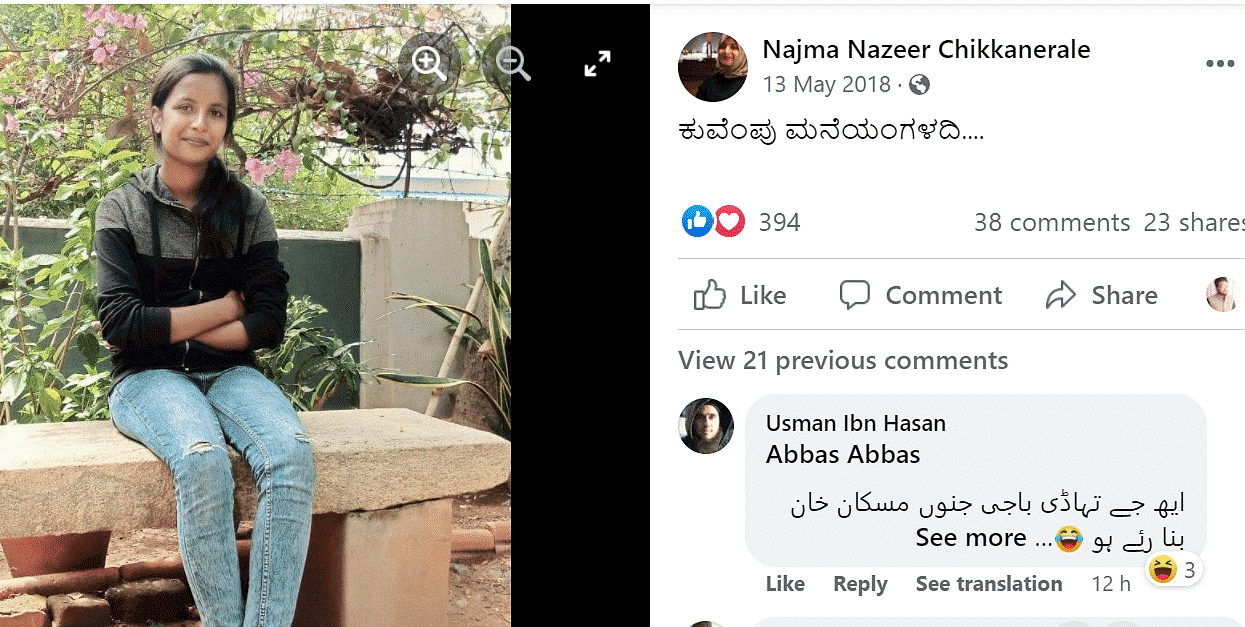 After cross-checking for the authentication of a viral picture, we found that this picture is not of hijab girl Muskaan but Janata Dal (Secular) member Najma Nazir Chikkanrale. Najma uploaded this picture on Facebook on July 13, 2018, and she has confirmed it.
Conclusion: the viral claim over the picture is fake as the girl in the picture is not Muskan Khan but Najma Nazeer Chikkanerale.
Claim review: Fake picture of 'Hijab Girl' Muskan got viral.
Claim by: Facebook users
Fact check: fake
About Author