Fact Check: Photoshopped picture of PM Modi paying tribute to late Jawaharlal Nehru is going viral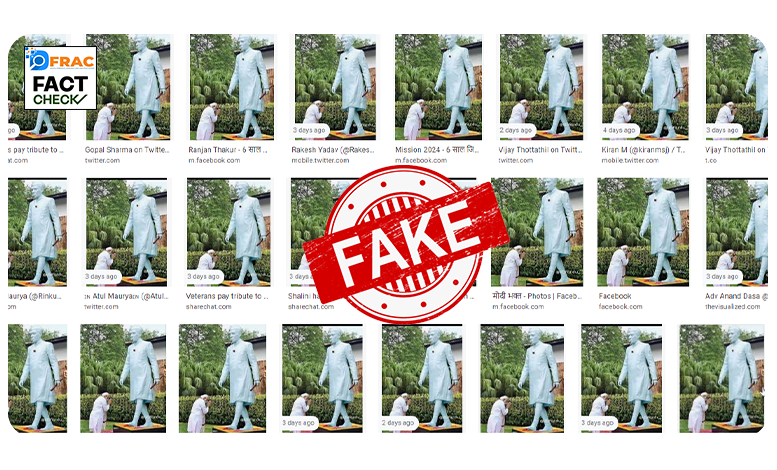 A photograph in which Prime Minister Narendra Modi is seen paying tribute to India's first Prime Minister Jawaharlal Nehru, was circulating on social media on November 14, 2021. 14 November is celebrated as Children's Day to commemorate the birth anniversary of Jawaharlal Nehru, popularly known as Chacha Nehru among children.
Many twitter users posted it including @vijaythottathill and @Rakeshs_p .
On further researching about who started posting this photoshopped image, our team reached an account of @Shikha0222, Ex MLA candidate Singrauli vidhansabha 80 Madhya Pradesh, which used this image with the description "6 साल जिसे कोसने के बाद , खूब बुरा भला बोलने के बाद , उन्ही को नमन करना पड़े तो समझ जाओ की उनकी विचारधारा और सोच तुमसे कितनी महान होगी ।" on 16 August, 2020. The translation of above sentence is "After 6 years of cursing and saying very bad things, if you have to bow in front of him, then imagine how great their ideology and thinking must be as compared to you".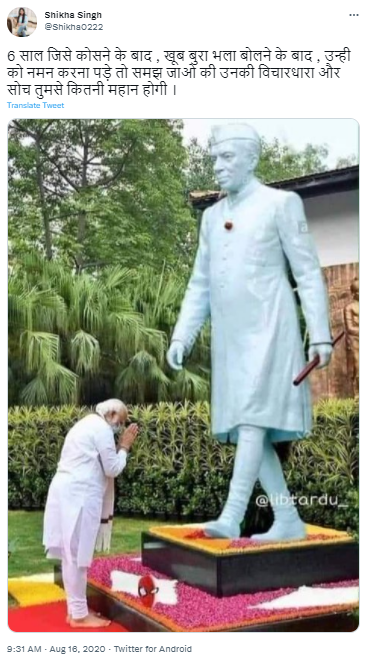 This image was then picked up by Facebook account with the name INC. Again, this picture went viral in 2021. On August 28, 2021, @vivek83srivast1 , who is a coordinator at Central Uttar Pradesh Congress Sevadal as described in the profile of this twitter account posted this image, with the description "औकात #JawaharlalNehru" and this tweet has got 123 retweets and 261 likes.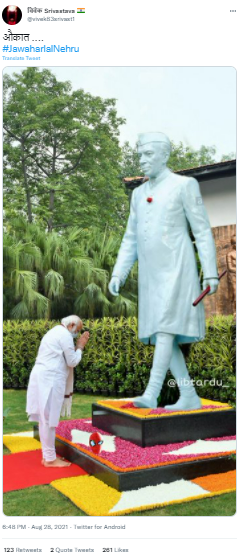 An account with the name Gopal Sharma, which has embedded link of INC in its profile has shared this picture two days before Children's Day i.e., on 12 November, 2021 with the description "What a beautiful picture !" and the tweet has garnered 3928 Likes and 532 Retweets, including the retweet of National Co-Cordinator INCIndia, @ManojMehtamm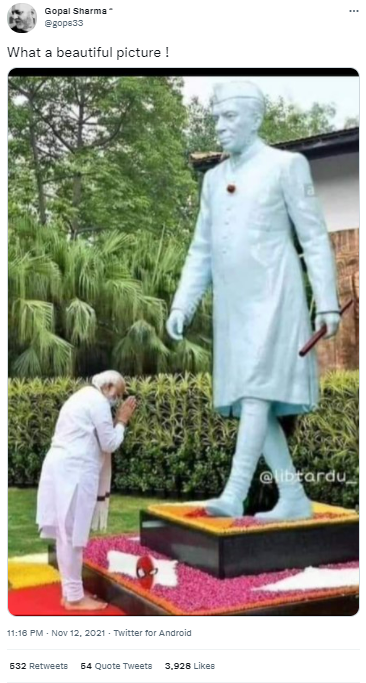 Fact Check:
By simple google reverse image search, it was found that the viral image is a photo shopped version of the original image shown below:
The picture of Jawahar Lal Nehru has been pasted above the Father of the Nation, Mahatma Gandhi's image. Comparing both the images below: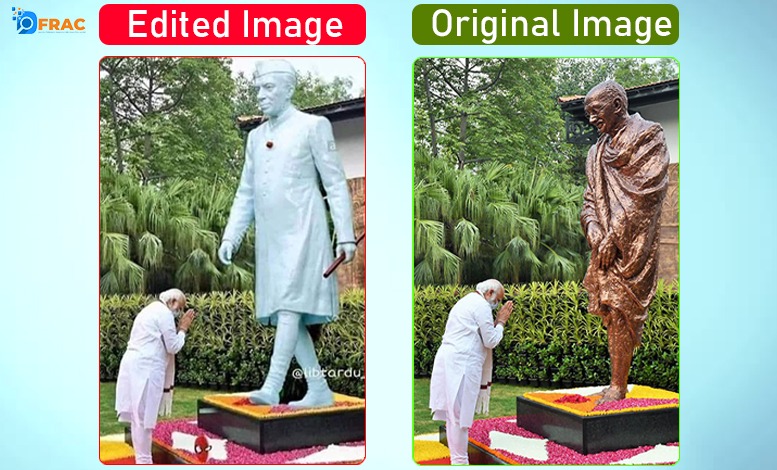 The image of Jawahar Lal Nehru, which has been used to create this photoshopped image is taken from alamy website.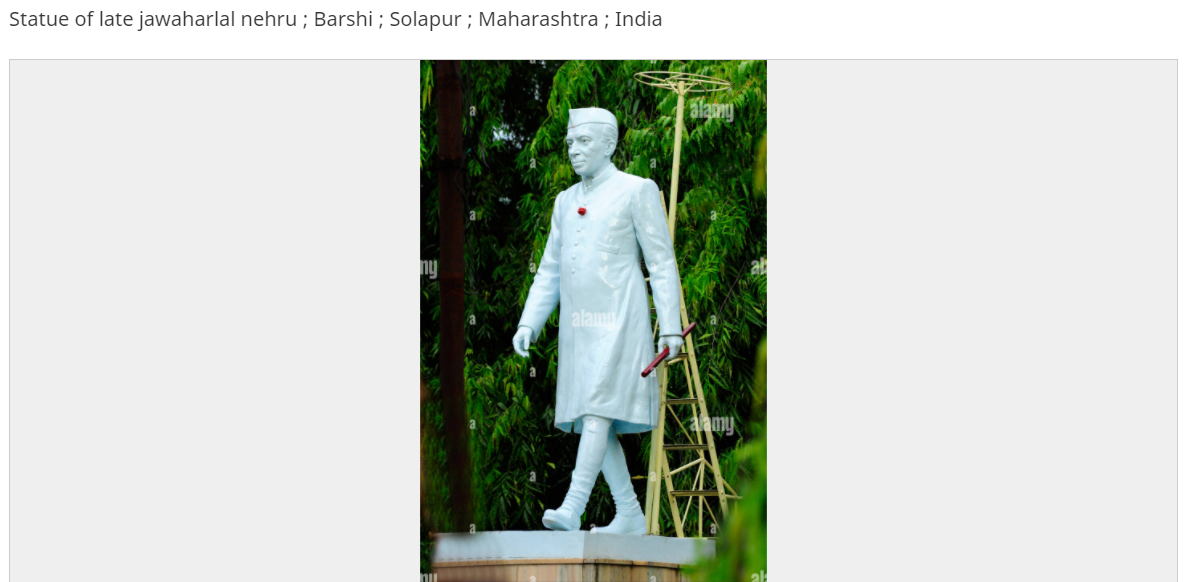 Hence, the image of PM Narendra Modi paying tribute to Pandit Jawahar Lal Nehru is Fake and photoshopped.
About Author