Fact-Check: Know the truth about the opening of the first casino in Saudi Arabia
A video is being shared extensively in a social media post. This video has been viewed thousands of times. The video was accompanied by a claim that a casino was opened in Saudi Arabia. Where gambling is being played on cards. It is noteworthy that Saudi Arabia is an Islamic country and gambling is prohibited here.
The video was posted on Facebook on May 25. It can be seen in the video that a crowd of men dressed in white robes and keffiyeh, the traditional Saudi attire playing cards. The video's caption was given – "Saudi Arabia's first gambling center inaugurated in Jeddah on the fatwa of Wahabi Mufti."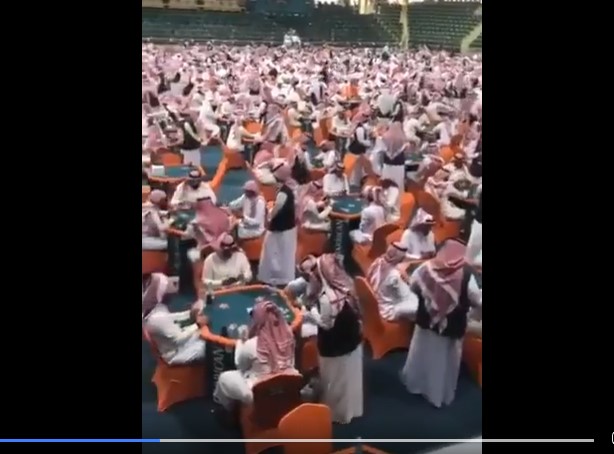 First gambling center of Saudi Arabia inaugurated in Jeddah on the Fatwa of Wahabbi Muftis… pic.twitter.com/TL43rGOMik

— Madiha Ahmed (@mahmedkarbalaei) May 23, 2021
Fact Check: 
In fact, a reverse image search followed by a keyword search on Google revealed that this video was uploaded here on April 7, 2018 by Life in Saudi Arabia channel on Facebook. The caption of the post read: "Baloot Championship begins in Riyadh, Saudi Arabia…"Baloot", which is similar to French Balote, is a popular card game among Gulf youth, especially Saudis".

Therefore, this claim is misleading.
About Author