Fact Check: Is Muslim population increasing in India, producing 15-15 children?
Population control has been an issue in India. The population of the country has crossed 135 crores. At the same time, Muslims have been targeted in a misleading and wrong way due to the increasing population. Social media users often target the Muslim community of the increasing population. A video is becoming increasingly viral on social media. In this video a female reporter is interviewing a man, this man has 15 children. Social media users are targeting the Muslim Population by sharing this video.
A user named Mukesh Sharma wrote- " Masha Allah. In a few years, forget about your job, there will be no place to set foot in the country.
Similarly, Mohit Chandila Gurjar wrote – " Forget job, in a few years there will be no place to set foot in the country . PMO India should implement a population control law.
Fact Check:
On reverse image search of some frames of the video going viral, we found a link to a video uploaded on YouTube. A channel named ' Leader TV HD ' uploaded the video on 11th April 2022. The caption of this video is " How do slum dwellers live ?"
To know more about this YouTube channel we clicked on the 'About Us ' then we found that it is not India's but Pakistan's YouTube channel. As its location showed Pakistan.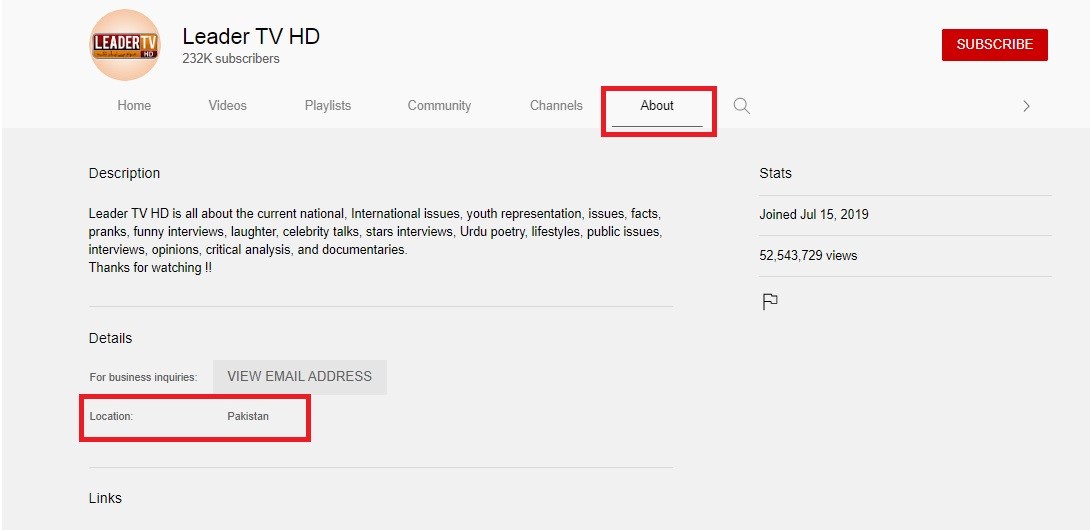 At the same time, all the reporting and coverage of this channel is done in Urdu language as well as it is done in different cities of Pakistan.
Conclusion:
Our investigation has revealed that the viral video is not from India but from Pakistan and this video has nothing to do with the population of India.
Claim- Population of Muslims is increasing in India, producing 15-15 children
Claimed by- Social Media users
Fact Check – Misleading
About Author