A video clip is going massively viral on social media. The video clip is claimed to be a fake murder by Palestinians using actors to make it appear real. Which they will use to incite violence.
A user shared this video clip and wrote that Pallywood is at its best. Palestinians are making scenes in which a child is shot by Israeli soldiers. I wish they had spent all these resources promoting peace rather than propaganda. – Hannay Naftali
Another wrote, "Actors masquerading as Jews and @IDF killed Palestinians." These fake images will be used to incite violence and misery.
Fact Check:
https://twitter.com/WarCrimeReportZ/status/1514065165519663106?s=20&t=E4AxSpNkpGTnKoyKJU75_g
On checking the viral video clip, we found that the clip does not depict Palestinians committing fake murders. Rather, it is the scene of a short film called "Empty Place" directed by Avni Ashtaiwe, which tells the story of Palestinian prisoner Ahmed Mascara. Ahmed Mansara was arrested in 2015 at the age of 13 after being hit by an Israeli police car.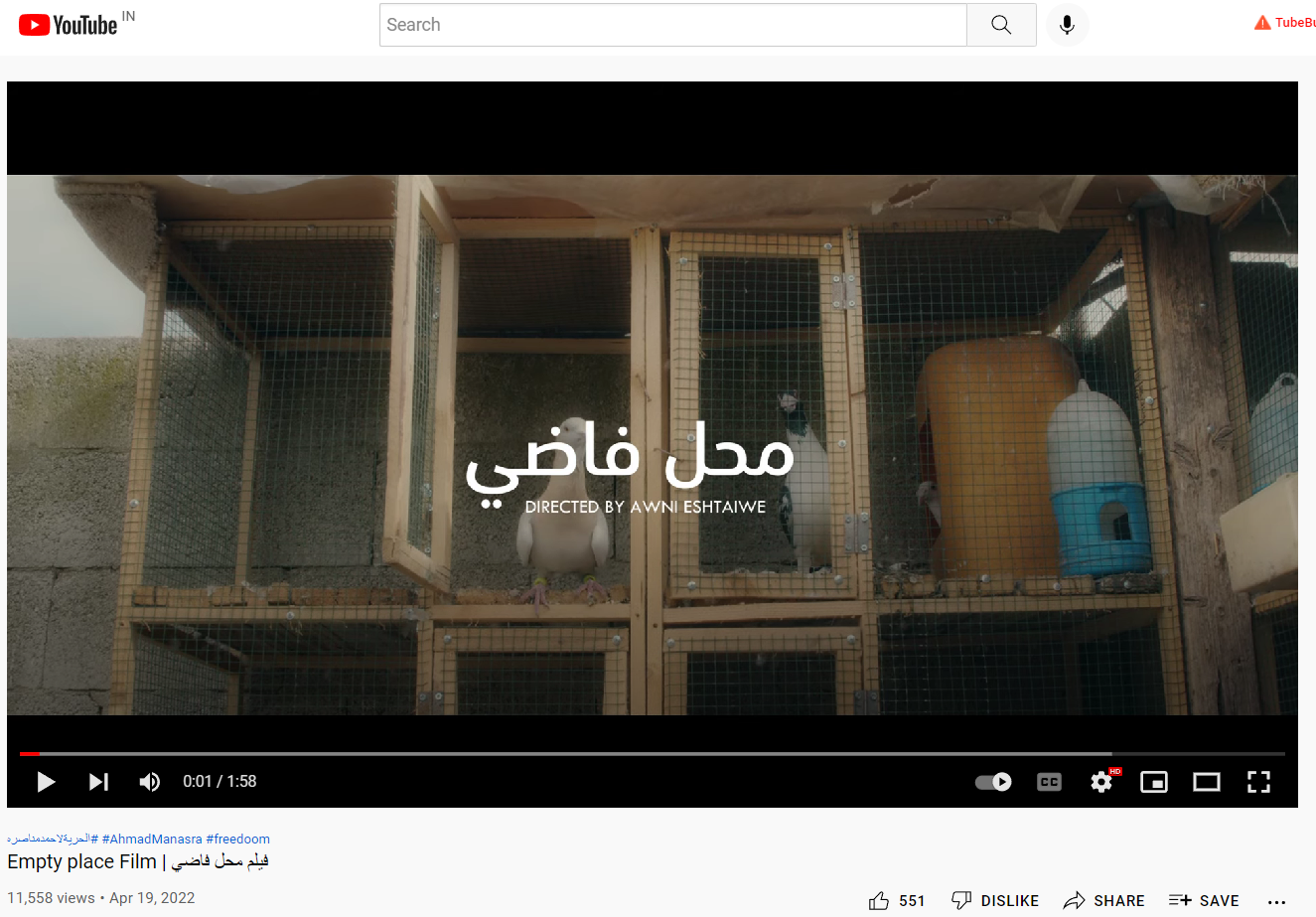 The viral video clip showed the shooting of the scene where Mansara got an arrest. The actor who plays Mansara is lying on the floor covered in blood all around him. As well as playing the role of the citizen of Israel and insulting the settlers around the actor.
"We don't know where they got the pictures from the shoot," filmmaker Farah Theiler told The New Arabian about the video clip.
"We immediately published the original clip of the shooting of the film with an explanation," he said. He added further, "We were very surprised because the film had already gone viral and it was a no secret."
Let us tell you that Mansara was sentenced to 12 years in Jerusalem in 2016 for helping his cousin to stab an Israeli. His cousin was killed during the incident, while Mansara, who did not participate in the attack, was crushed by an Israeli police car and mobbed by Israeli settlers before being taken into custody by Israeli security forces had killed him. His sentence was later reduced to nine years.
Hence the viral video clip is shared with a misleading claim.
Claim review: The video of the murder of a Palestinian youth going viral was taken from a short film.
Claim by: Susy Hebner
Fact check: Misleading