Fact Check: The reality behind the viral picture of Mamata Banerjee with sexiest comments.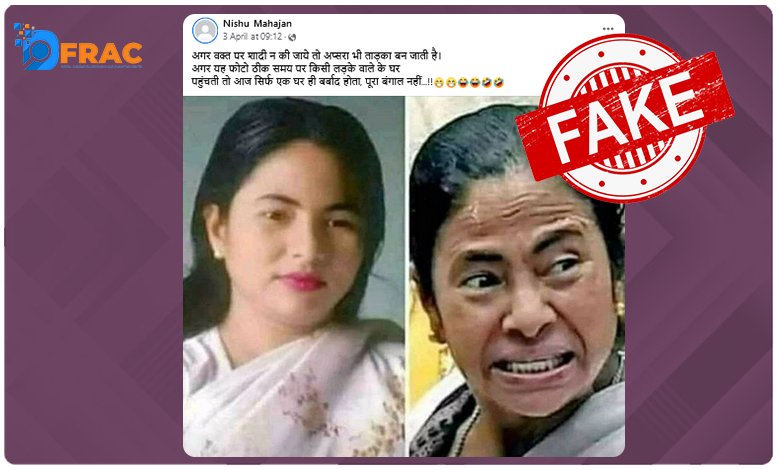 A viral picture of Mamata Banerjee, CM of Bengal in her youth is vividly shared on various social media sites with the sexiest comments all over.
The collage considers a picture of Mamata in her youth and the second picture in weird facial expression.
The collage is shared by many Facebook users whose links are provided here and here. Under the caption that reads, "if not married on time, even an angel turns into a demon. Had this photo reached a suitable groom in time, only one household would have been ruined today, not the entire Bengal?" (Translates Hindi)
Twitter too is filled up with the claims like this.
अगर वक्त पर शादी न की जाये तो अप्सरा भी ताडका बन जाती है।
अगर यह फ़ोटो ठीक समय पर किसी लड़के वाले के घर
पहुँचती तो आज सिर्फ़ एक घर ही बर्बाद होता, पूरा बंगाल
नहीं…!!! pic.twitter.com/bwUYq78JQM

— 🚩शरारती छोरा 🚩 (@real_vijay85) March 31, 2022
अगर वक्त पर शादी न की जाये तो अप्सरा भी ताडका बन जाती है।
अगर यह फ़ोटो ठीक समय पर किसी लड़के वाले के घर
पहुँचती तो आज सिर्फ़ एक घर ही बर्बाद होता, पूरा बंगाल
नहीं…!!! #MamataBanerjee pic.twitter.com/t77O14s5E3

— Ravi Verma #योगी_प्रचारक (@raviverma_bjp) March 31, 2022
Fact Check:
We reverse searched the images separately and found a picture of young Mamata on the site of IndiaToday (25/42)under the headline, "West Bengal CM Mamata Banarjee's Political Journey."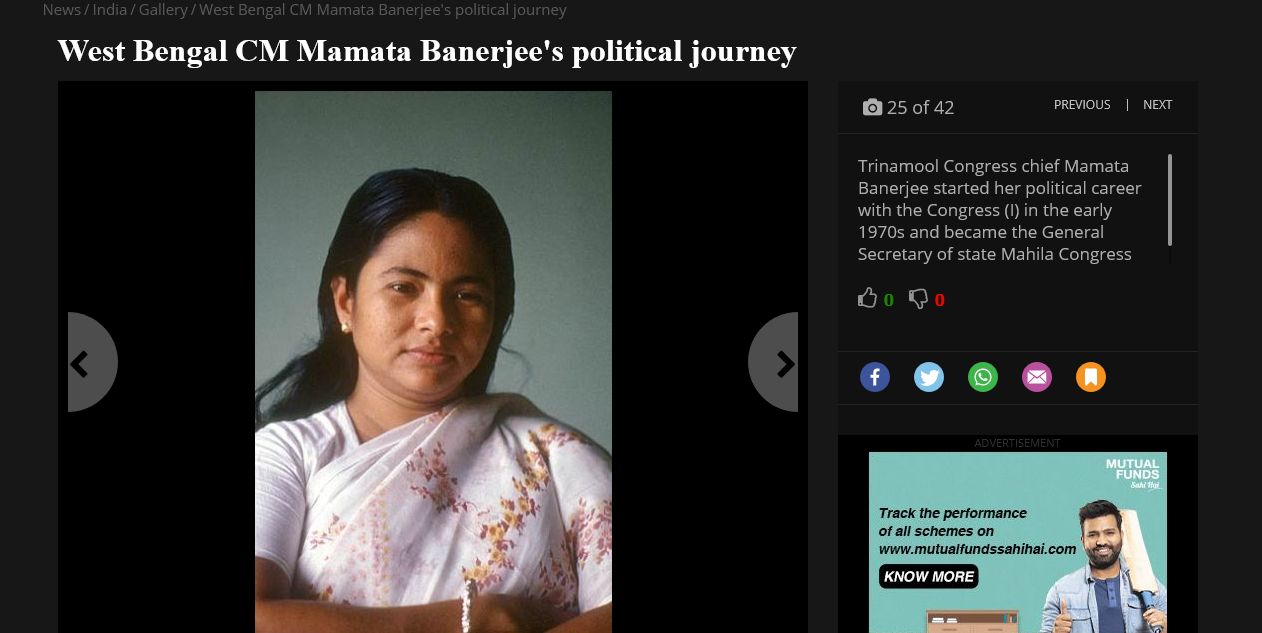 From simply looking at the picture we could see how edited the picture is in the collage. The skin is seen more brighter and lips can be seen more red.
When the second picture of the collage was reverse searched we found that picture from an Rath Yatra in the year 2015.in the picture Mamata is seen pulling the chariot of lord Jagannath.
The news was also covered in INDIATV with same picture and same pictures were shared by ZEE news gallery (5/10)

Conclusion:
The image is getting viral with the misleading claime.
Claim Review: the viral picture of Mamata Banerjee with sexiest comments.
Claimed by: social media users.
Fact Check: fake.
About Author