Fact check: Did a communal riot occur on the occasion of the New Year by the Hindu calendar?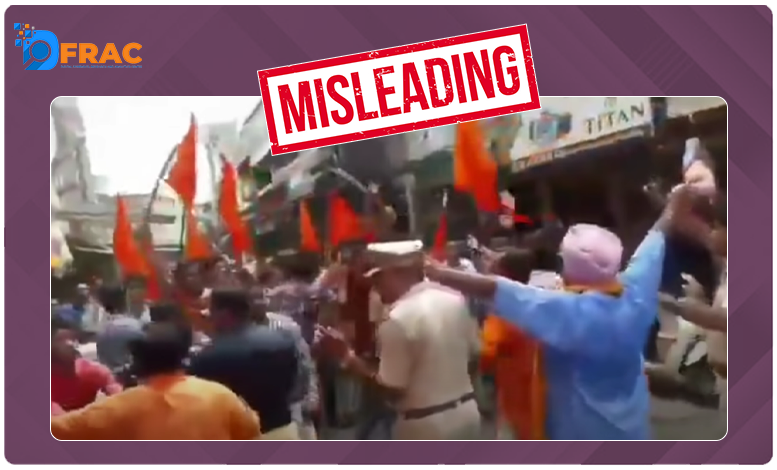 2nd April is considered to be the beginning of the New Year in the Hindu calendar. Many Hindu families and especially Maharashtriyan celebrate the day with the utmost celebration. A video claiming a communal riot taking place on the occasion is going viral on social media.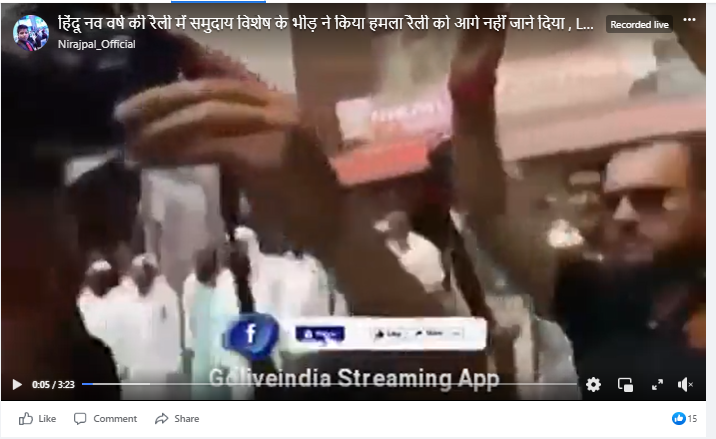 India Thought posted the viral video on 2nd April of 4 minutes and claimed that on the Hindu New Year rally, the mob attacked by a particular community, did not allow the rally to go ahead or to be continued.
https://youtu.be/yCrHoDnk3oY
Fact check
After doing the reverse image search of the snapshots taken from the video, we found that the video was published in 2016 for the first time during the communal crash that occurred in Phagwara. After seeing the news coverage done by TV84, we saw the clipping of a viral video.
The background story behind the riot was people of Shiv Sena attacked the mosque in Phagwara, Punjab.
Hindustan Times also covered the news of a fight between Shiv Sena activists and Muslim men who were also supported by Sikhs of the area.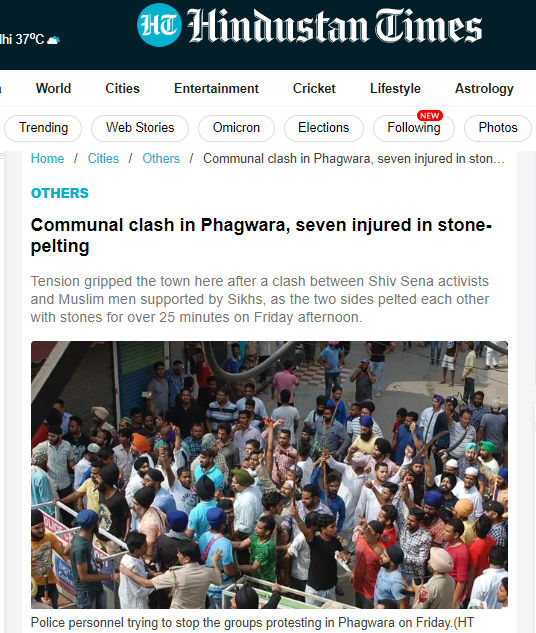 Hence proving the claim over the video is misleading as the video belongs to the time of Communal clash taking place in Phagwara and not of hindus new year.
Conclusion: The claim is misleading
Claim review: Phagwara & Sikhsa communal riot occurred on the occasion of the New Year by the Hindu calendar
Claim by: India Thought
Fact check: misleading
About Author