Fact Check: Are the Ukrainian people faking the bloodshed?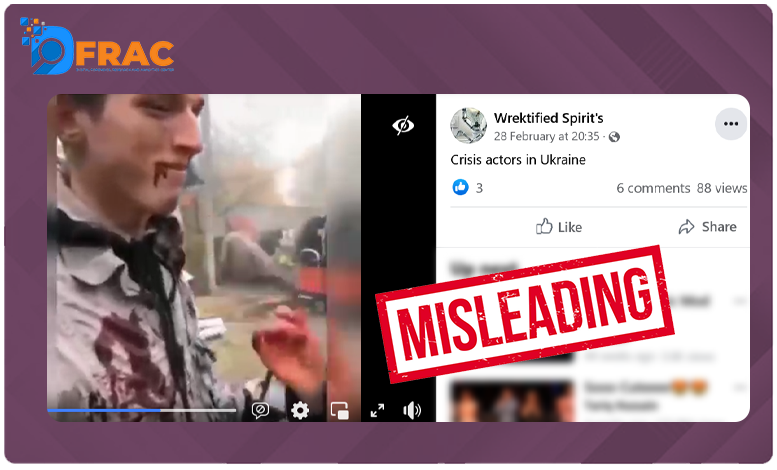 Social media users have shared a video claiming that the Ukrainian people are using fake blood and portraying themselves as injured in front of the whole world. Amid Russia-Ukraine war.
People now all over the internet are giving it the name of a propaganda war. It is said that actors are pretending to be the victims of the war through fake applications of blood.
For the same, a user named @5thSu shared the video under the caption, "Empire of Lies, fake blood, video games clips, copious amounts of moaning and crying, and selfies"
https://twitter.com/5thSu/status/1498454863319121920?s=20&t=GwsQNnfdo93_m5oZmT8m8Q
The same video was shared on Facebook under the caption, "Crisis actors in Ukraine. The media is lying to everyone.
Crisis actors are the ones who pretend to be the victims under a conspiracy theory.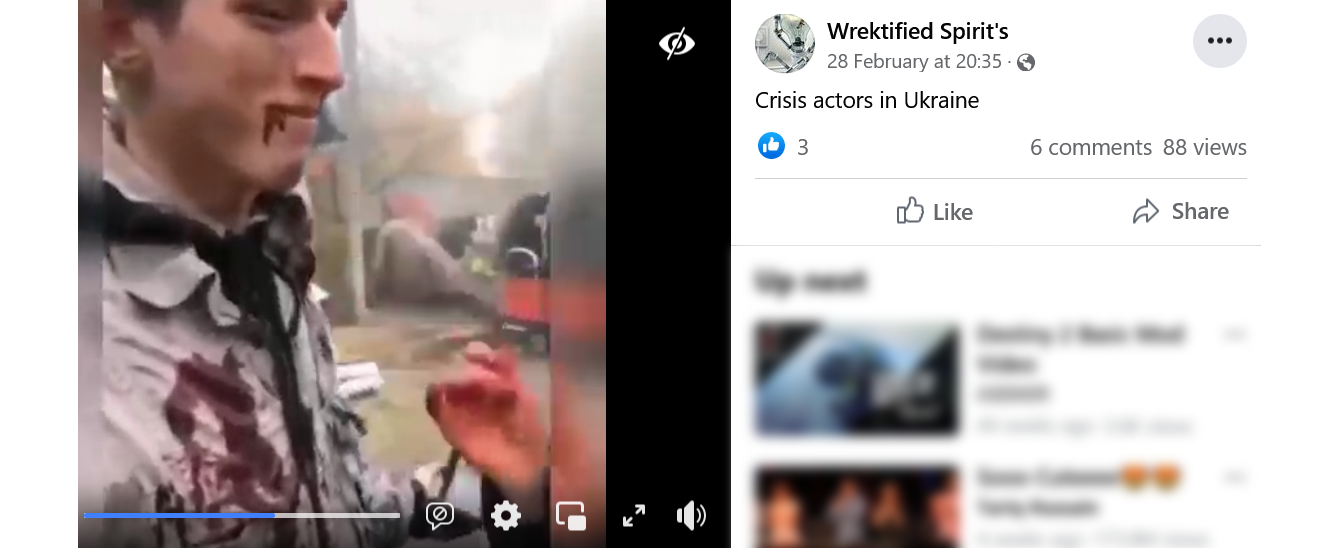 Fact Check:
The video is not of the current situation of Ukraine. It is a clip from a Tv series of Ukraine, named "Contamin" by Ukrainian-based producer DRIU Productions.
Through reverse search image, we also found that the video was of the year 2022 but of the year 2020.
The pictures were also shared on Twitter by @CinemaPeople_ captioned, "Bts from aset of Contamin tv series.
Bts from set of Contamin tv series. #backstage #unitstillsphotography #onset #bts #setlife #hvozdkov #ukrainian @FujifilmX_US @_fujilove_ #fujixt30 pic.twitter.com/8xBY0HTjkk

— CinemaPeople (@CinemaPeople_) December 7, 2020
Conclusion:
Hence, the video is not of the Russia-Ukraine war.
Claim Review: Ukrainian people faking the bloodshed.
Claimed by: social media users
Fact Check: misleading.
About Author