Fact check: Did Trudeau advise to make no communication with the unvaccinated?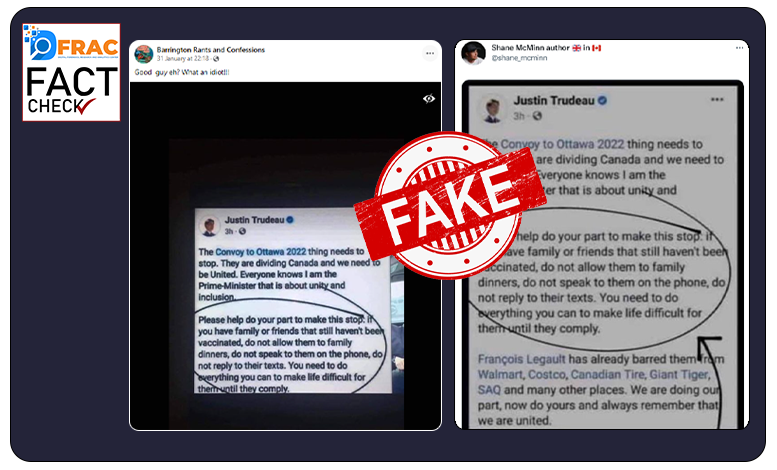 Justin Trudeau is the Prime Minister of Canada and currently, he is criticized by people for making vaccination mandatory. Trudeau added the point where every truck driver crossing the US-Canada border unvaccinated has to quarantine themselves as soon as they reach home. Truck drivers started a protest first after hearing the new rule regarding Truckers and later people from many groups joined the protest at capital city Ottawa in Canada. People are finding Trudeau guilty of making the vaccine mandatory and showing their aggression on many other controversies that involved the Canadian Prime Minister Trudeau. Meanwhile, the entire protest influenced social media platforms too.
Many memes, tweets are going viral and one of them has a claim that Justin Trudeau passes an advisory of not coming in contact with the unvaccinated family member of the house. Not calling them to the dinner table, avoiding phone calls or even texting with them. In short compelling them to feel guilty being unvaccinated so that they make take vaccination seriously.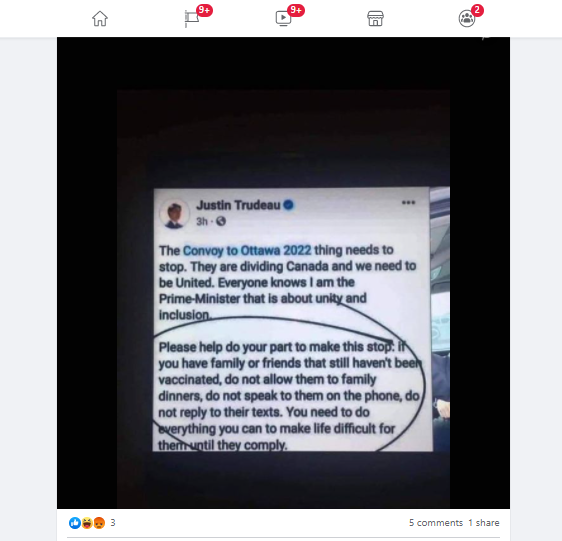 https://twitter.com/shane_mcminn/status/1488321140531494913?s=20&t=ORuRILuMvAA8GQqfKMkI9Q
Fact Check
After reading the tweet, it was evident why a prime minister would make such rules. We found no such tweets affirming viral advisory on Justin Trudeau's official Twitter handle.
Hence proving the claim is misleading and fake.
About Author