Fact-Check: 'My daughter cannot marry a poor man', know the reality of this statement made by Elon Musk & Bill Gates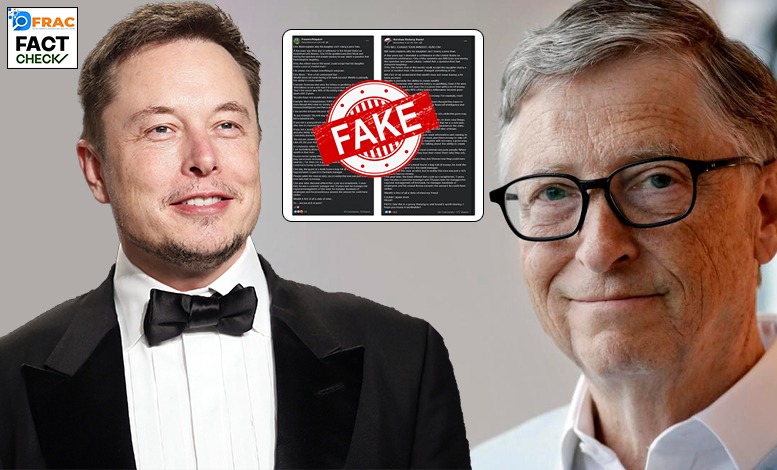 A shocking statement of Elon Musk, one of the world's richest men, is going viral on social media. This statement is related to his daughter. The statement quoted Elon Musk as saying why his daughter "can't marry a poor man".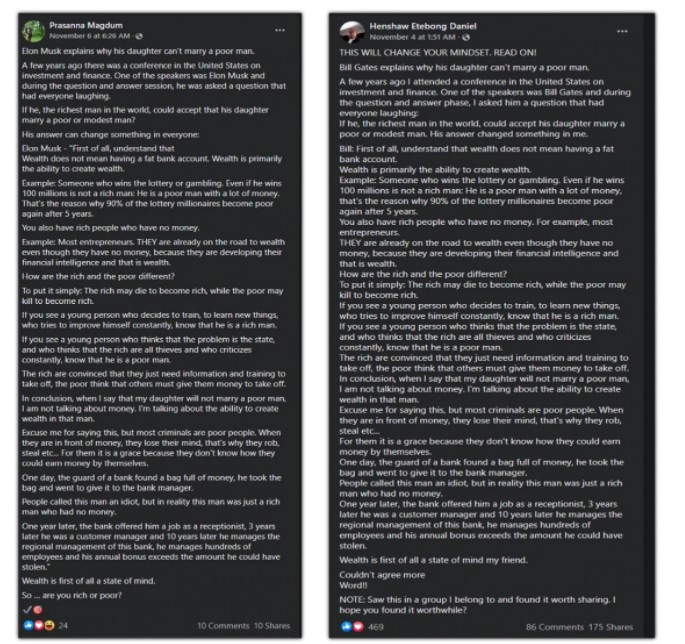 Elon Musk was quoted as saying in the statement that "wealth alone has the ability to create wealth." He said, "90% of lottery millionaires become poor again after 5 years" and "wealth is a state of mind".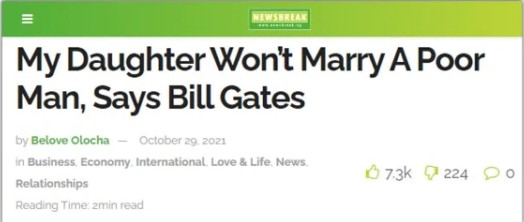 Several websites such as "Newsbreak", "NGgosips" and "GBETU TV" published this alleged statement of Elon Musk as Bill Gates.
Fact-Check:
Upon further investigation, we found that neither Musk nor Gates made such a statement. We could not find any authenticated news story related to this statement.
Then we searched for the sentence "Wealth is a state of mind" (wealth is a state of mind) used in the article. So we found this British poet Edward Young which we found on Forbes. Also another excerpt from the viral post "90% of lottery millionaires become poor again after 5 years (90% of lottery millionaires become poor again after 5 years)" is what we found in a report by "The Washington Post" Which states that "about 70 percent of people who win the lottery or get a big windfall go bankrupt within a few years".
At the same time, when AFWA contacted a spokesperson of the Bill and Melinda Gates Foundation regarding this, he also said that the viral statement is not of Gates.
On the other hand, we got information about Elon Musk's children and found that Musk does not have any girl. He has 5 children his first wife, Justine Wilson. Five of them, Griffin, Xavier, Damien, Saxon and Kai are all boys.
Next baby will be a girl

— Elon Musk (@elonmusk) July 14, 2021
Last year, his girlfriend Grimes gave birth to a baby boy, whom he named X A-Xii. Musk's first child, Alexander, a Nevada, died of sudden infant death syndrome in 2002. Musk had expressed hope in July this year that his next child would be a girl.
Gates has two daughters (Jennifer and Phoebe) and one son (Rory). One of his daughters, Jennifer Katherine Gates, recently married her boyfriend Nayel Nassar. Who is a professional equestrian from Egypt.
Conclusion
The above investigation and analysis shows that Tesla CEO Elon Musk and Bill Gates have not made any such statement. This statement is false and misleading.
About Author