Fact-Check: Know the truth of the news cutting going viral titled 'Allah Ke Allah Hai Mahadev'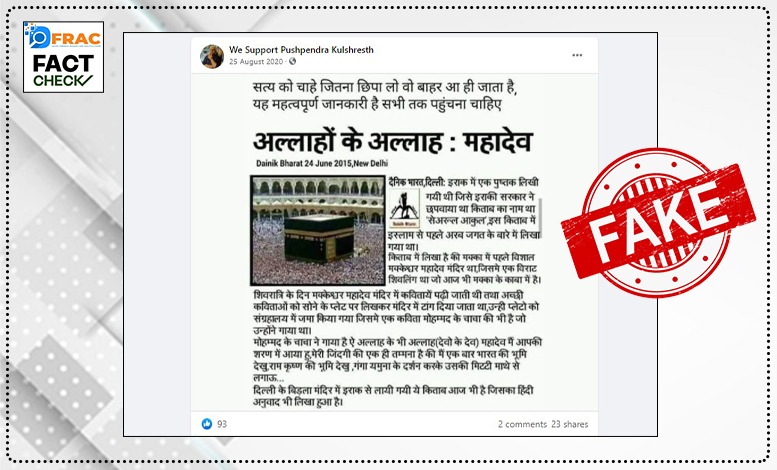 An alleged news cutting is going viral on a large scale on social media. Which is related to the Kaaba, the holiest religious place of Islam in Mecca, Saudi Arabia. The title of this alleged news cutting is – 'Allah Ke Allah Hai Mahadev'.


It was claimed in this news cutting that "a book was written in Iraq which was published by the Iraqi government, the name of the book was "Seirul Aqul". This book has been written about the Arab world before Islam. It is written in the book that there was a huge Makkeshwar Mahadev temple in Mecca, in which there was a huge Shivling which is still in the Kaaba of Mecca. On the day of Shivratri, poems were read in the Makkeshwar Mahadev temple and good poems were written on a gold plate and hung in the temple, the same plates are deposited in the museum. In which there is also a poem of Mohammad's uncle in which he has sung. Mohammad's uncle has sung, O Allah ke bhi Allah (God of gods) I have come under your shelter in Mahadev, I have only one wish in my life to see the land of India once, see the land of Ram Krishna, Darshan of Ganga Yamuna Then apply the soil to his forehead. This book, brought from Iraq, is still there in the Birla Mandir of Delhi and which has also been translated into Hindi.
Fact-Check:
When we searched this alleged news cutting through reverse image on Google, we found a plethora of posts related to this cutting on social media. However, no credible or authentic source related to mainstream print media was found in any way. When we searched for keywords on the website of Dainik Bharat given in news cuttings, nothing was found there.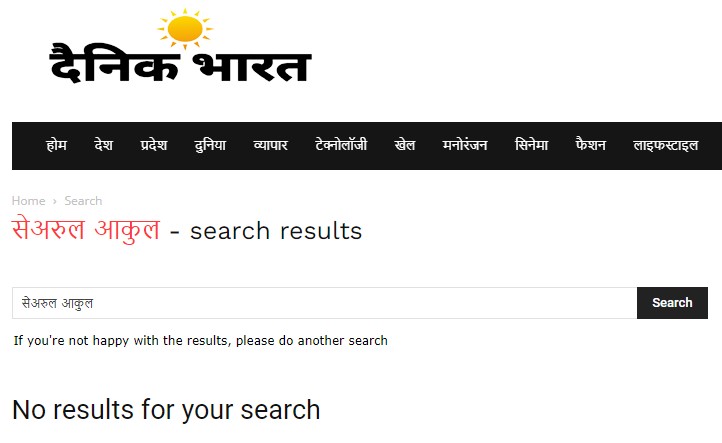 After this, we did the news cutting in the Kaaba of Mecca, there was a huge Makkeshwar Mahadev temple in which there was a huge Shivling which is still in the Kaaba of Mecca. When we tried to know the truth of the claim related to it, it was found that more such posts were posted. In which the Rukn-e-Yamani located in Kaaba is being promoted as Shivling. However, this is not a Shivling but a corner of the Kaaba located in Mecca, which is called Rukn-e-Yamani.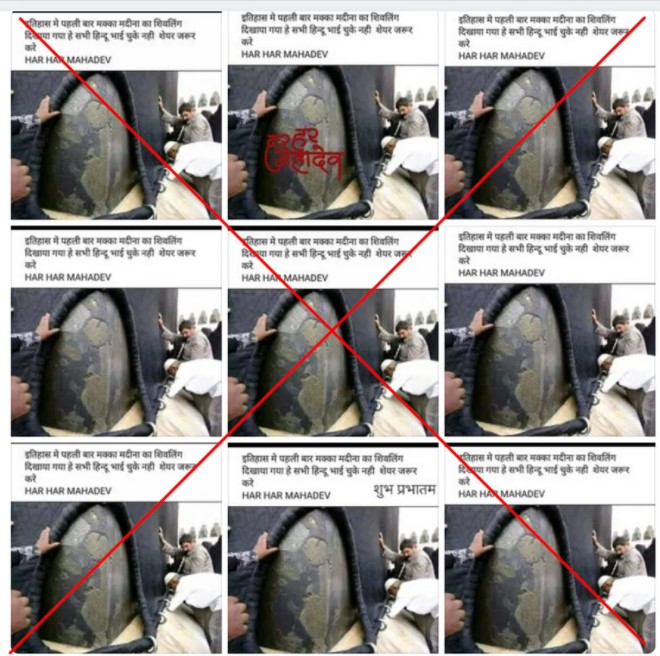 It is noteworthy that there are 4 corners of the Kaaba in Mecca namely:
Hajr-e Aswad,

Ruk-e-sami

Rukn-e-iraqi

Rukn-e-Yamani.
The viral picture is of the fourth corner. It is called 'Rukn-e-Yamani' due to its facing towards Yemen and it is situated on the south-west corner of Kaaba.
Conclusion:
Hence the claim made in the alleged news cutting is completely false, misleading and communal. Readers are advised to use their discretion before sharing such news.
About Author