Fact-Check: Punjab CM Charanjit Singh Channi converts to Christianity?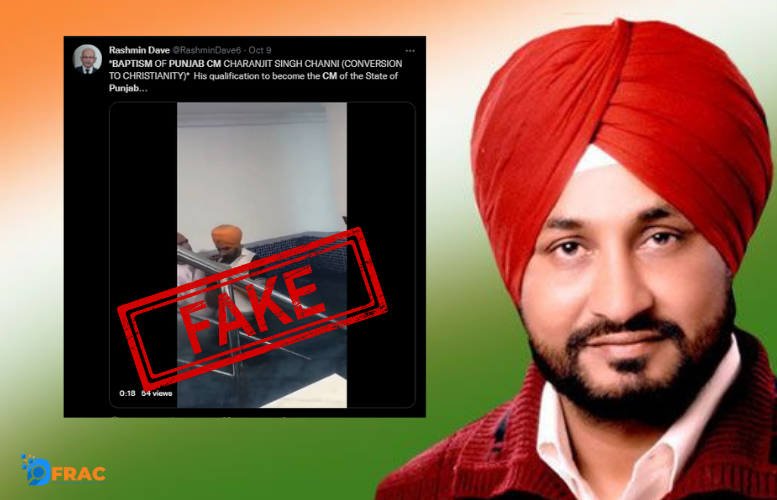 On October 6,2021, a video alleging that the new Punjab CM Charanjit Singh Channi converted to Christianity through baptism is going viral on Facebook and Twitter.
In the video, a man in a turban can be seen getting baptised by a priest followed by a dip in the water. This video has been posted by many saying that the new Punjab CM converted to Christianity.
Channi took over the mantle of Punjab's Chief Minister after an internal tussle within Indian National Congress that led to the resignation of both Capt. Amrindar Singh and Punjab Congress President Navjot Singh Siddhu. Channi is the first Dalit Chief Minister of the state.
Fact-Check:
We watched the video in its entirety and noticed at around the 10 second mark the priest can be heard saying that ""To baptise those who are believing, I baptise Simranjit Singh as Samuel" therefore implying that the man in the video is Simranjit Singh and not Channi.
Additionally, the man in the video does not resemble Channi as we did a side by side comparison of the same.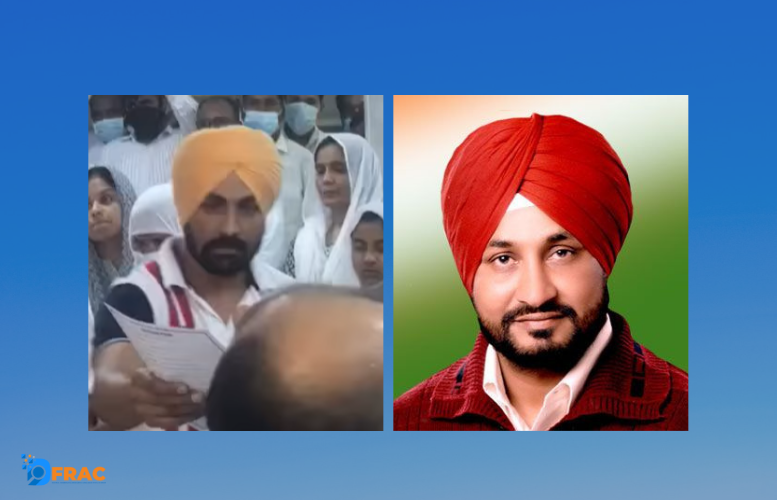 Therefore, this claim is fake.
About Author