Fact-Check: No, the Gopuram at Murudeshwar is not taller than Qutub Minar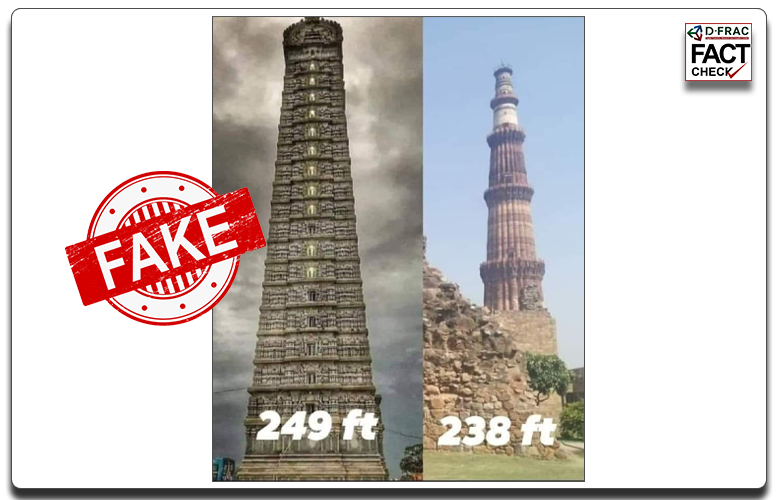 On September 10,2021, a twitter user by the name of Nikhil Aggarwal posted an image of a the gopuram at Murudeshwar along with Qutub Minar, side by side, comparing their heights.
The caption of the image reads ,"If we mention the tall buildings on the basis of history, then only Qutub Minar has been praised, whereas the Murudeshwar temple of Lord Bholenath located in Karnataka, whose height is 249 feet and the height of Qutub Minar is only 238 feet. What is the use of such history, the decision is in your hands !!". He additionally claimed that the gopuram is 249 ft tall and the Qutub Minar is only 238 ft tall.
The post has over 4.6k likes and has been retweeted a lot as well.
Same claim on Facebook
Fact-Check : Upon trying to find out whether the height of this gopuram was really 249 ft, we searched the claim on Google. We found numerous credible sources that established the fact that the height of the gopuram is infact 237 feet and not 249ft.

Additionally, the height of Qutub Minar is indeed 238 ft.
Therefore, this claim is fake.
About Author