Elon Musk has taken ownership of Twitter for $44 billion with a share price valued at $54.6 billion. After the massive takeover, Elon has evolved around a lot of controversies after his tweets over buying coco-cola and many more. The US Entrepreneur also made a statement, "Donald Trump's Truth Social app exists because Twitter censored free speech." Meanwhile, a claim is getting viral on social media that Musk has restored the Twitter account of US Former President Donald Trump.
Western Chauvinist Memes Limited Edition posted a picture of the tweet made by Donald J. Trump, "It's good to be back, Thanks Elon!"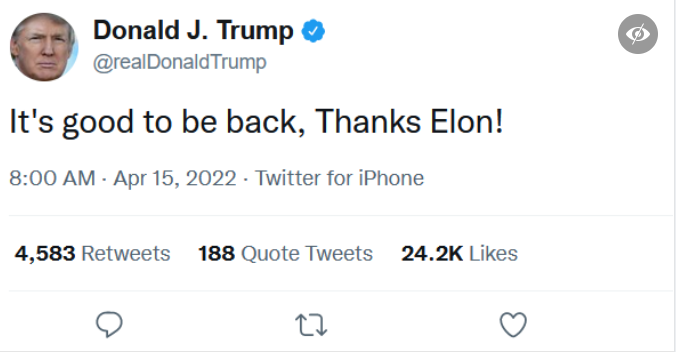 The picture has been circulated on social media platforms.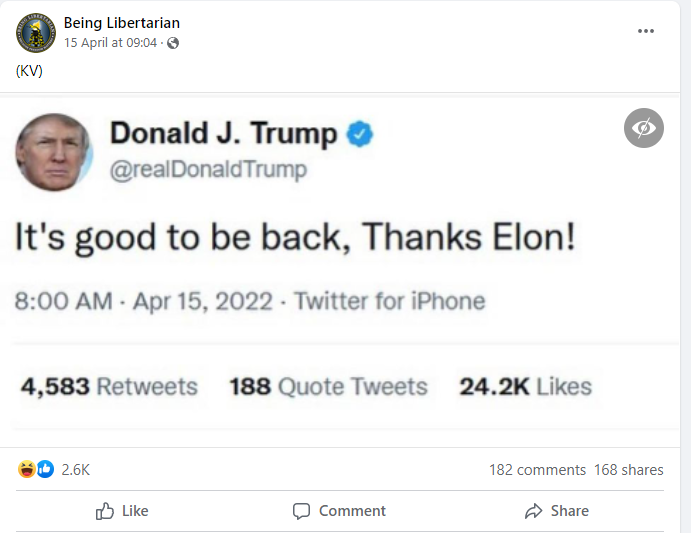 Fact check:
After cross-checking, we found that still, the Twitter account of Former President Trump has kept suspended. No such news has come around on the internet about it.
Even though we have also checked on Twitter, no such verified account of Donald Trump has been found.
Therefore, the claim is fake and the viral picture is photoshopped.
Claim review: Twitter restored the Twitter account of Donald Trump
Claim by: Western Chauvinist Memes Limited Edition
Fact check: fake