Polling at the Goa assembly and Uttarakhand assembly has already begun. With the passing election dates, we witness cases of violence, chaos in the public. A video is going viral on social media that claims Bharatiya Janata Party workers have got beaten up by anonymous party members during the UP elections in 2022.
विधायकों के पीटने की अपार सफलता के बाद ,अब पार्ट 2 में कार्यकर्ताओं का नंबर आया,
अब वक्त है बदलाव का
😂😂😂😂#UPElection2022 #Election2022 pic.twitter.com/Ev89NwUTKk

— Santosh Jha (@santoshjha8899) February 11, 2022
In the video, the sight of the rampage can be seen. The tweet was posted on 11 February 2022 by a Congressman.
Fact check
After researching, we got to know that the video is of a rampage that took place in the Jangaon District of Telangana between TRS party members and BJP party members. The violence took place after TRS workers started protesting over a comment made on Andhra Pradesh by PM Narendra Modi in Rajya Sabha.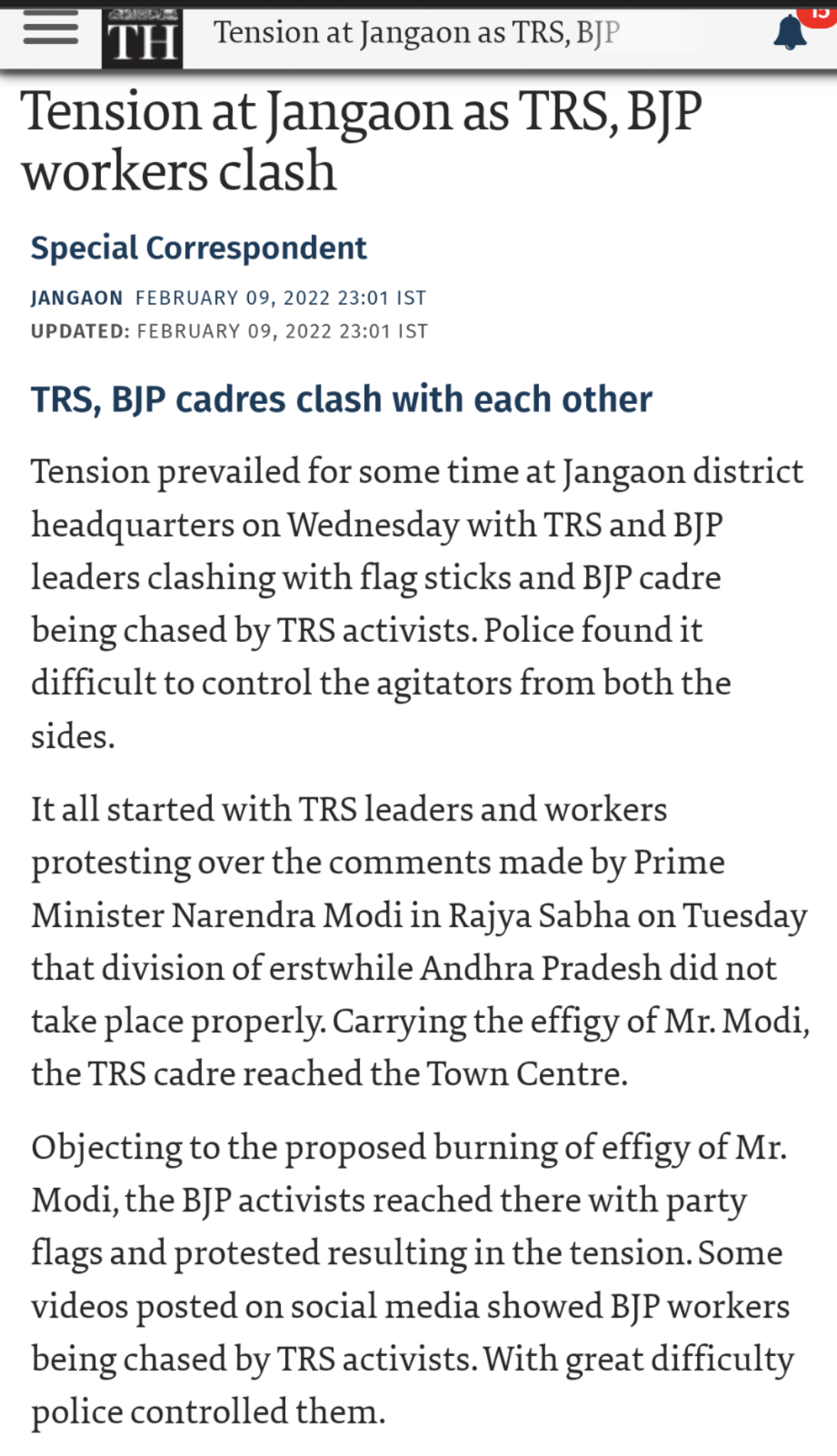 https://www.thehindu.com/news/cities/Hyderabad/tension-at-jangaon-as-trs-bjp-workers-clash/article38403936.ece
Another proof
Indian Express also writes, "Tension rises as BJP and TRS clash in Jangaon district, Telangana"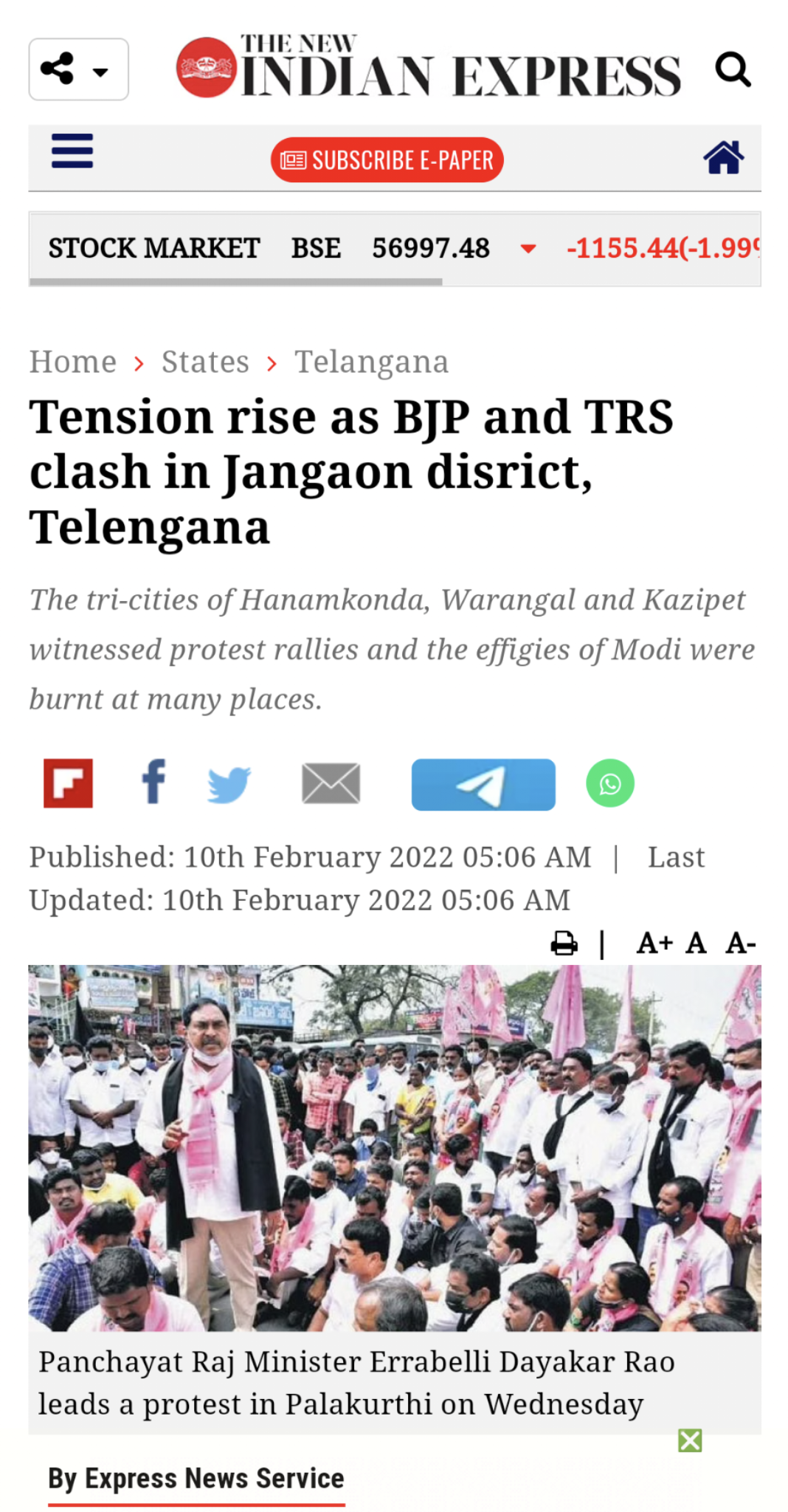 https://www.newindianexpress.com/states/telangana/2022/feb/10/tension-rise-as-bjp-and-trs-clash-in-jangaon-disrict-telengana-2417595.html
Conclusion:
Hence proving that Bharatiya Janata Party members were not beaten up during the UP election. Instead, there was a clash between TRS and BJP members in the Jangaon district of Telangana.
Claim review: BJP party members were attacked under UP elections 2022
Claim by: Twitter User
Fact check Misleading