Fact Check: Morphed image of Mirabai Chanu goes viral on social media
A viral picture of Mirabai Chanu standing in front of a banner is making rounds on Twitter and Facebook. In this picture, Mirabai Chanu can be seen standing with members of the Sports Ministry including Anurag Thakur. The banner behind them seemed like a standard banner with PM Modi's picture and with the text "Felicitation of Tokyo Olympics Silver medalist Mirabai Chanu, Thank you Modiji for helping Mirabai Chanu win the medal".
This prompted a huge reaction on social media from both sides of the aisle. One side praised the acknowledgement of Modi's role and the other criticised the decision for not giving credit to Mirabai Chanu for her own win.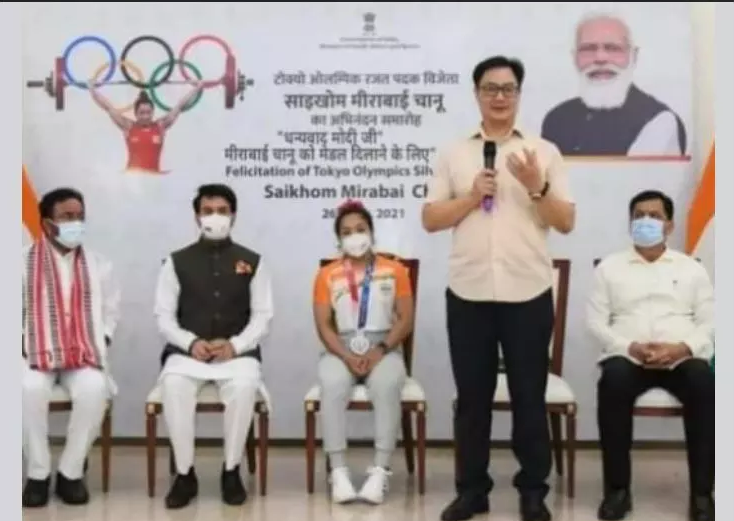 Fact-Check:
Upon looking at official sources of information from verified accounts we found that this image has been morphed. The contentious text has been added to the back. Original images of the same were posted by Union Minister Kiren Rijiju and the Press Information Bureau.
Here is a side-by-side comparison of the images: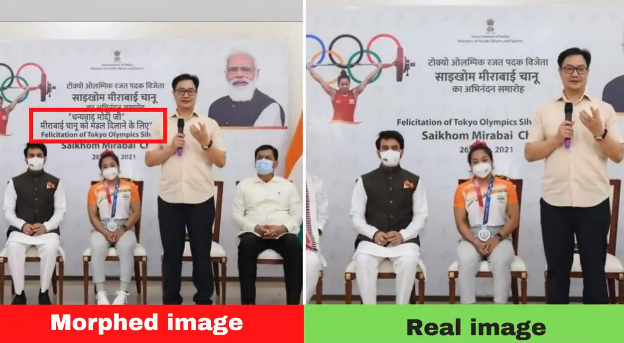 About Author