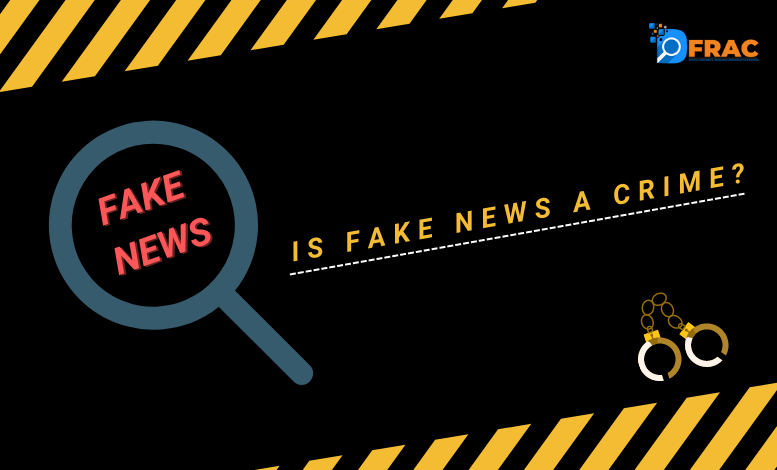 The issue of fake news came to the foreground of international debate after the 2016 US elections, and its alleged impact on the election attracted attention from politicians as well as news consumers and social media entrepreneurs to the matter. Fake news during the election campaign included reports of prominent Democratic leaders running child sex rings and the Pope supporting Republican nominee Donald Trump. A team of psychologists published a survey report in 2012 about the availability of misinformation and warned that it "could have worrisome consequences for democracy".
In the opinion of the report's lead author and Bristol University psychologist Stephan Lewandowski, "Misinformation on health matters at an individual level, false fears about vaccines or false beliefs about alternative medicines, can be very damaging." "Regular misinformation about political matters at the societal level can do a lot of damage. Globally, misinformation about climate change is currently causing delays in prevention measures," he said. Facebook has started building a system to stop fake news, but officials are still skeptical how to combat the increasing online fake news.
Considering legal options
The government should consider "explaining legal offenses" against those spreading fake news, and against those who run such "websites". Action must be taken." Many politicians have supported legal measures to combat the growing problem of fake news on the Internet. The need is to stand united against fake news and "social bots".
The measures taken against fake news are not meant to "cut off freedom of expression", but are aimed at stifling attempts to "undermine public trust in the media world and in the state". If the operators of fake news are part of foreign efforts to harm society and democratic institutions, then they should be prosecuted for espionage.
Interference in the election process is dangerous. Russia is interested in dividing and destabilizing our society. Despite all these reactions, various lawmakers around the world have not drafted any detailed legislation to curb fake news. They proposed increasing the pressure on social media platforms to delete fake news. The idea of criminalizing social media activities has been criticized a lot.
Protest against sanctions
Facebook chief Mark Zuckerberg said after the US elections that there is more to be done than just allowing the community to avoid hoaxes and fake news. Dunya Miyatovich, representative of the European Organization for Security and Co-operation for Media Freedom, says that "no one should be punished for social media activities unless they are directly responsible for violent actions and pass the unlawful action test." He says that the problem should not be solved by restrictions but by self control and education.
Joe McNamee, executive director of the European digital rights initiative EDRI, says social media companies like Facebook should not be given the right to choose content on their platforms. "EDRI will strongly oppose the move to make private profit-making companies the arbiters of truth and legislators, judges, jury and enforcers of our freedom of communication," he says. Former NSA contractor and whistleblower Edward Snowden has said that censorship should not be at the center of a strategy to stop fake news.
According to Edward Snowden, "The problem of fake news will not be solved with the expectation of a referee, but because we help each other as partners, as citizens, and as users of these services." " In his view, "censorship is not the answer to a bad statement. The answer to a bad statement is more statements. We have to spread the idea that critical thinking is more important today than ever, especially because lies seem to be popular."
Social responsibility
TV channels also have to look within themselves. This is not just a matter of ethics, it is also a question of greater national and civic dignity, whose drums are played like this every day. It is also time to re-examine the old parameters of news monitoring and gatekeeping or filtering. It is true that this ban is difficult on mediums like WhatsApp, but if the technology world can create a strict encrypted environment for its communications, then some system can also be made to identify and sort out or stop such fake news. Whispering or rumour could not be stopped at any stage in the society. How can one forget the "news" of Lord Ganesha drinking milk in the age long before social media! But this whisper becomes a bias for quick damage by gaining quick dissemination on new media platforms like social media. Tightening laws may be one solution. But there are so many holes in the law that the criminals are fearless.
In the shadow of this global crisis of fake news, the civic fraternity has to be more and more alert. This is also a time for a rigorous test of conscience because despite its original objectivity, it runs the risk of becoming a subjective action. Political system, law and order, administrative and financial machinery of the government, technological and business world will also have to come out of their shell. It is meant to say that the fight against fake news is difficult and we have created such an invisible demon of information technology that keeps running towards us. At present, we do not have any concrete, permanent and authentic ways to avoid this, but the human struggle should remain, this is what should be done.
About Author