Fact Check: Did the Russian Military Helicopter Shot down by Ukraine Armed Forces?
The Russian invasion of Ukraine is leading towards a war-like situation. Ukrainian armed forces are trying to hold back Russian troops. Meanwhile, much fake and misleading news are paving their path into this situation.
Again a video went viral on all social media accounts in which it was claimed that the Russian military helicopter Ka-52 "Alligator" is shot down by the Armed Forces of Ukraine. The video got viral under many Twitter accounts as shown below:
https://twitter.com/iamrahulsingh05/status/1496869708569604098?s=20&t=NCse3pxzbtm-tulM3h9GWQ
Right now on west side of Kyiv. Under relentless airstrikes.
#Russia #Ukraine https://t.co/hDZmUx7e7q

— ابویحییِ‌ (@abwtlhh16) February 24, 2022
Fact Check:
Through our analysis, we found out that this video is old and is from world war 2 . It was shared by a YouTuber Borisao Blois warning people how world war looks like and captioned it as, "Do you want to know how it felt to be in the SECOND WORLD WAR? This is for you."
The entire video can be seen under in this link provided below:
People are also sharing it on reels to get maximum engagement and to warn everyone what the actual war looks like.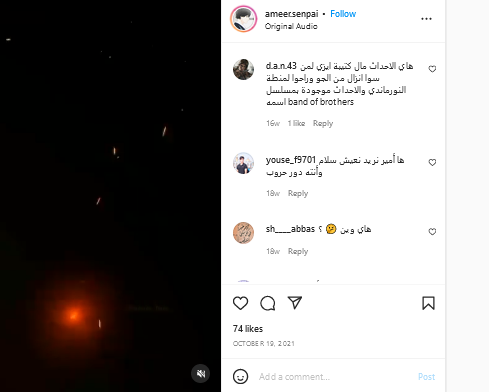 https://www.instagram.com/p/CVNTnGFoGq4/
Conclusion:
This clipped video is not of the Russian Helicopter that was shot down by the Ukrainian army but was a clip from world war 2.
Claim Review: Russian Military Helicopter Shot down by Ukraine Armed Forces
Claimed by: Social media users.
Fact Check: misleading.
About Author