Fact Check: There was no Hindu-Muslim angle in the incident related to a college in West Bengal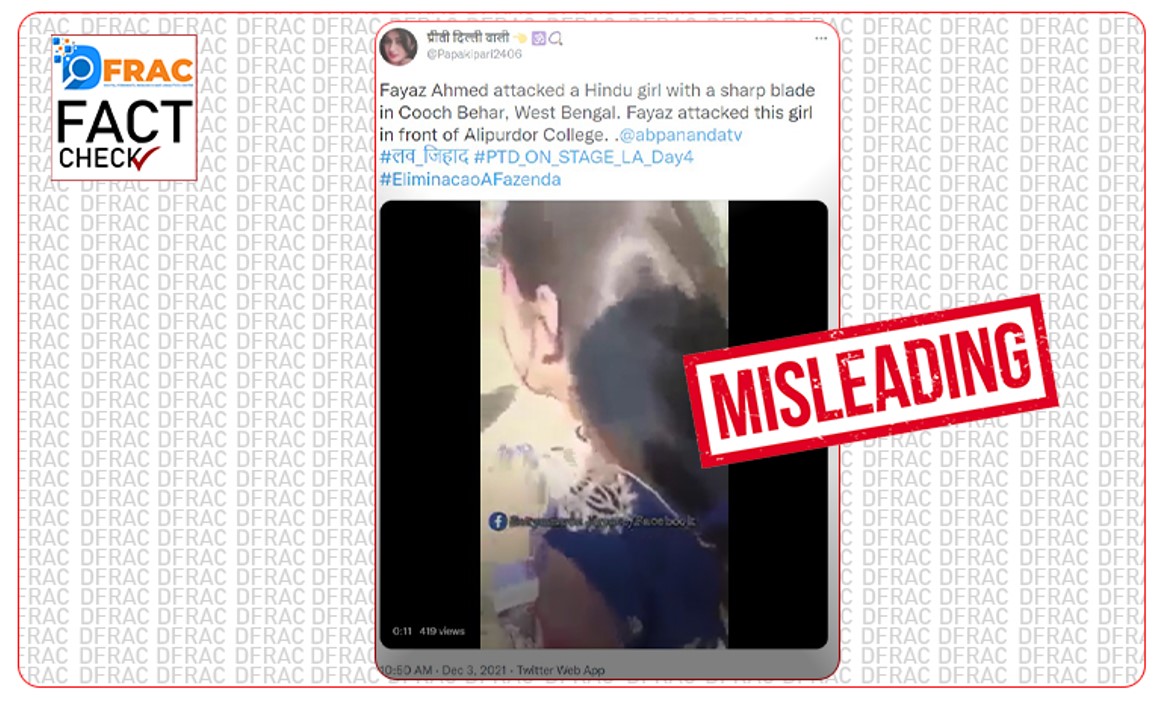 A video is being shared on social media with the claim that a Muslim boy attacked a Hindu girl in West Bengal after she was turned down. In the viral video, blood is coming out of the girl's face.
"Preeti Dilli Wali" has posted this video on Twitter. They wrote in the caption with VIDEO – 'Fayaz Ahmed attacked a Hindu girl with a sharp blade in Cooch Behar, West Bengal. Fayaz attacked this girl in front of Alipurdor College. @abpanandatv #love_jihad #PTD_ON_STAGE_LA_Day4 #EliminacaoAFazenda'.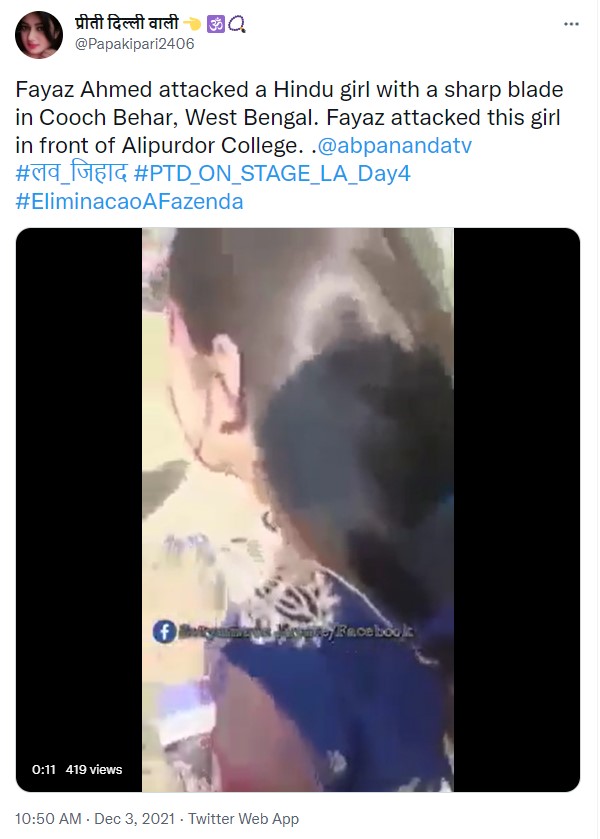 Fact Check:
On checking the VIDEO, we found that the VIDEO "belongs to Falakata College in Alipurduar district. In this regard, we got a published report on siliguritimes.com . In which it was told that after rejecting the love proposal, the young man attacked the girl with a sharp weapon. This attack was done when the girl student was entering the college.
On 30 November 2021 telegraphindia.com and zeenews.india.com also covered this news in which the name of the accused was given as Fajdeen Hussain. No information was given about the victim. In this case, Alipurduar SP Bholanath Pandey said that "the girl who was attacked and the attackers belonged to the same community. There is no communal angle in this incident."
Therefore, this claim VIDEO is misleading and the claim is false.
About Author