Edited picture of Rahul Gandhi is going viral with a misleading claim? Read- fact check
Rahul Gandhi's Bharat Jodo Yatra is attracting the attention of many people in India. Rahul is also being praised for how fit and active he is even at the age of 52 as he is not only marching in the entire India from Kanyakumari to Jammu and Kashmir but also the way he rides the boat, does the pushups, etc.
Meanwhile, social media is full of pictures of Rahul Gandhi with an outgrown beard seen on his face. People are mocking him for that and even making sarcastic comments while sharing the picture of Rahul Gandhi.
A verified user Surajit Das Gupta, who is according to his Twitter bio a co-founder of sirfnews.com writes, "They tried to sell him as a youth icon. Didn't work. They tried to sell his pet, Pidi, to project a soft side. People made broth of Piddi. They tried to rain. Got washed away. They are now trying old age. No 'Marx' for guessing this will fail too."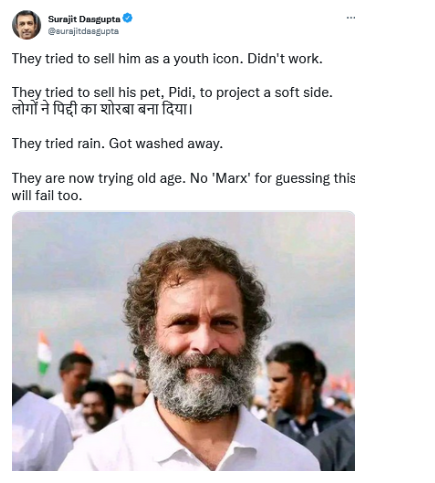 Another user writes, "Whether or not Moi Ji comes out with a bag, he will definitely turn out to be a fakir very soon."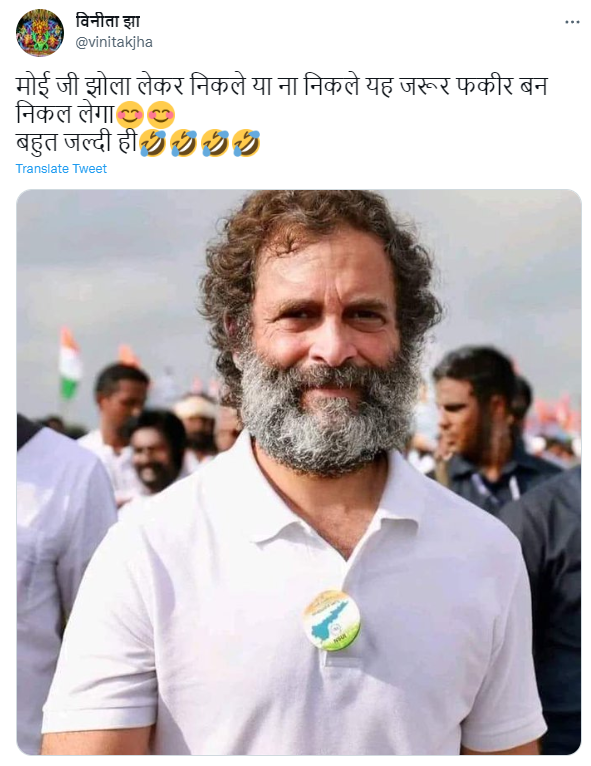 Source: Twitter
The picture is shared by many others using different captions.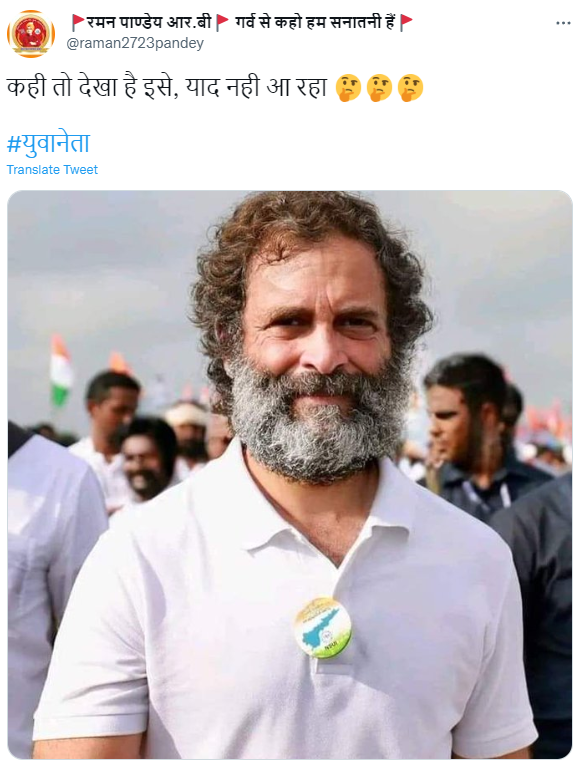 Source: Twitter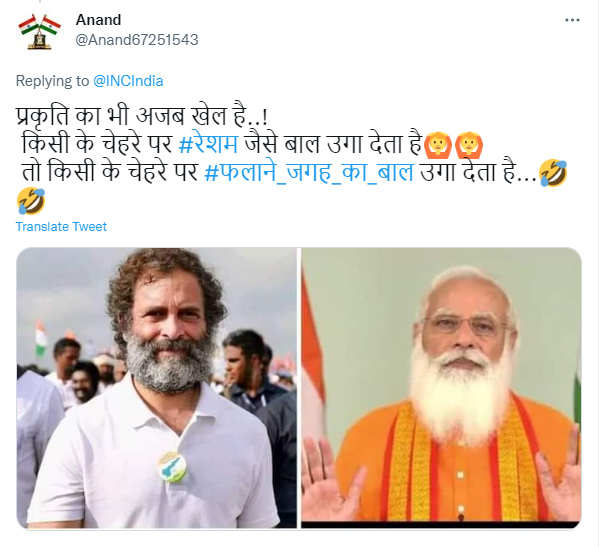 Source: Twitter
Fact Check:
To check the authenticity of the viral picture DFRAC team did a reverse image search and found it on a tweet by the Congress party's official handle dated October 18, 2022. 
The account tweeted, "A warrior-like spirit, a saint-like smile. entire India is behind this today. Bharat Jodo Yatra". (English Translation)
Source: Twitter
 In both the picture clear differences can be seen as in the viral picture more growth of hair can be seen in the beard and hair, but in the original picture, there is comparatively less growth.
Conclusion:
The viral picture of Rahul Gandhi is digitally created, hence is Fake. 
About Author