Social media users claimed that the brutal murder of Muhammad Fazil of Mangaluru of Karnataka was due to a love affair with a Shia girl. Because he was a Sunni Muslim.
The right-wing website OP India, in its report regarding the massacre, made a sensational claim that preliminary investigations led by the police revealed that the deceased was killed because he was in love with a Shia woman while Mohammad Fazil was a Sunni. The miscreants killed the deceased after coming in a car near the clothes shop owned by him and fled from the spot after the murder.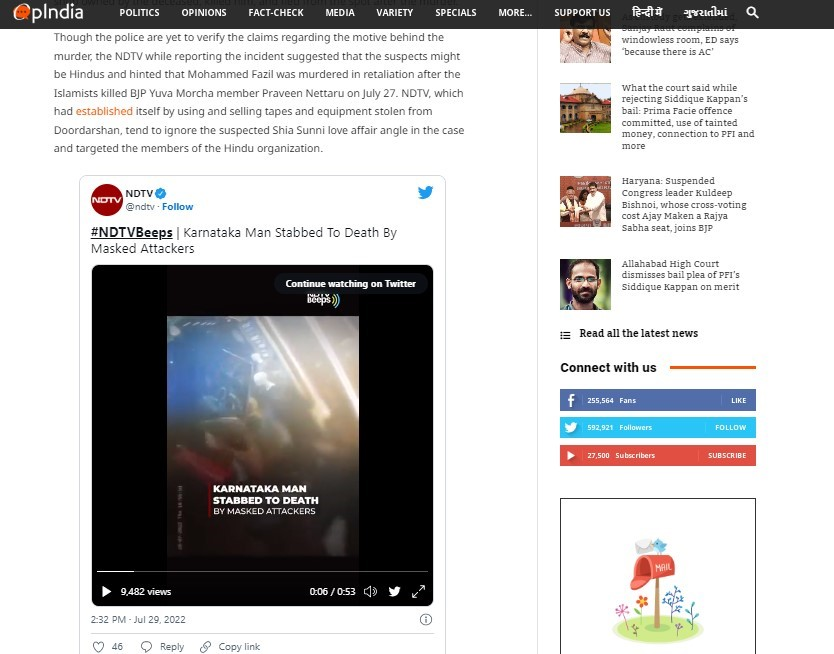 Meanwhile, a report targeting NDTV claimed that the suspected Shia-Sunni love affair was overlooked in NDTV's video report on the murder of Mohammad Fazil. It was claimed that "NDTV reporting the incident suggested that the suspects may be Hindus and indicated that Mohammad Fazil was killed in retaliation after Islamists killed BJP Yuva Morcha member Pravin Netaru on July 27. NDTV, which established itself by using and selling tapes and equipment stolen from Doordarshan, ignores the suspected Shia Sunni love affair and targets members of the Hindu outfit."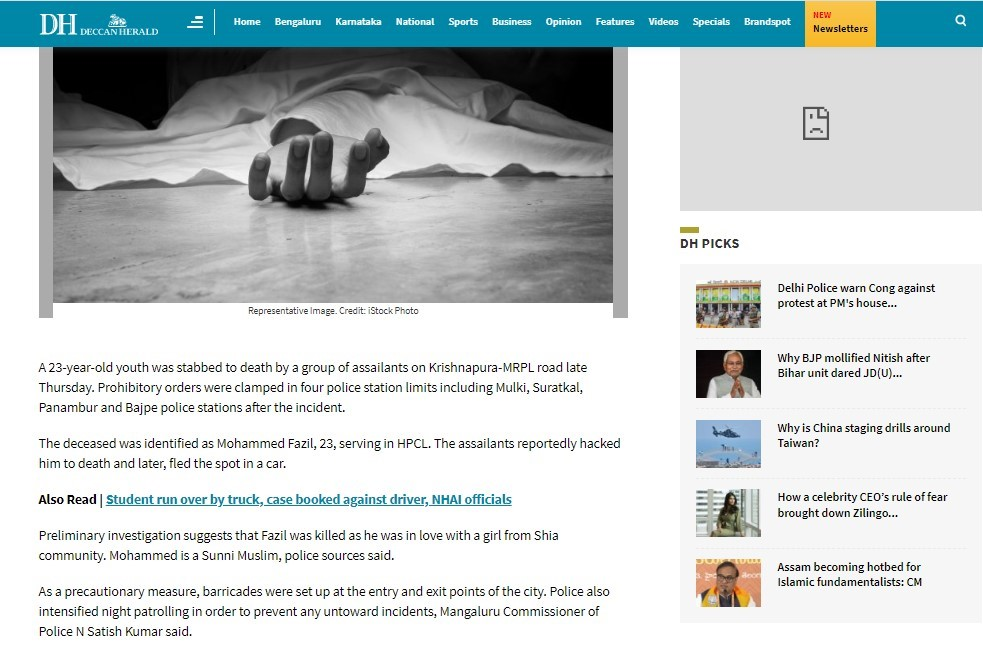 Source: Deccan Herald
A similar claim was made by the Deccan Herald in a report and wrote that preliminary investigation suggests that Fazil was killed because he was in love with a girl from the Shia community. Police sources said that Mohammad is a Sunni Muslim.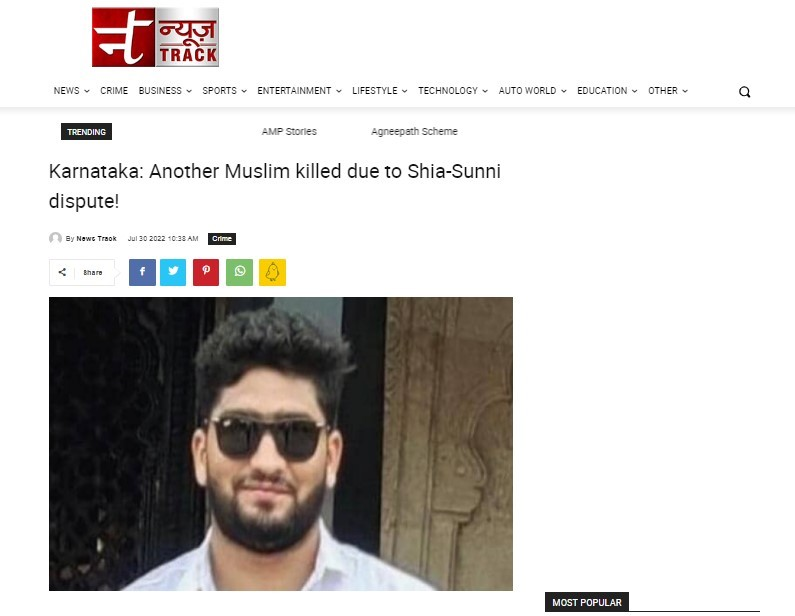 This news was widely shared on social media. Seeing this, many media houses shared this Shia-Sunni color without any investigation.
Fact Check: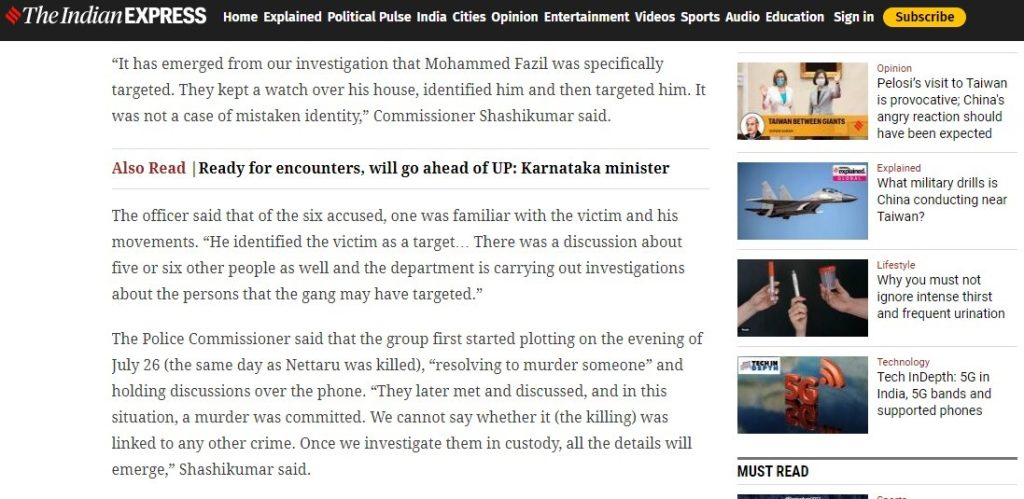 Source: The Indian Express
During the investigation of the above claim, DFRAC team found a report The Indian Express. In which it was told that the police has arrested Suhas Shetty (29) of killing Fazil , Mohan Singh alias Nepali Mohan (26) , Giridhar (23) , Abhishek (25) and Srinivas Katipalla (23) and Dixit Katipalla (21) in the matter.
Police Commissioner Sasikumar said, " Our investigation has revealed that Mohammad Fazil was specifically targeted. They kept an eye on his house, identified him and then targeted him. It was not a case of mistaken identity . ,
He further said , the group first made a " pledge to kill someone " on the evening of 26 July (the same day that Netaru was killed) and started discussing it over the phone. They later met and discussed, and after that a murder was committed. We cannot say whether it (murder) was linked to any other offense. Once we investigate his custody, all the details will come out."
Conclusion:
Therefore, the claim that Muhammad Fazil was murdered for having a love affair with a Shia girl .