Fact Check: Is Paul McCartney asking the crowd to support Ukraine by hosting the Ukrainian flag?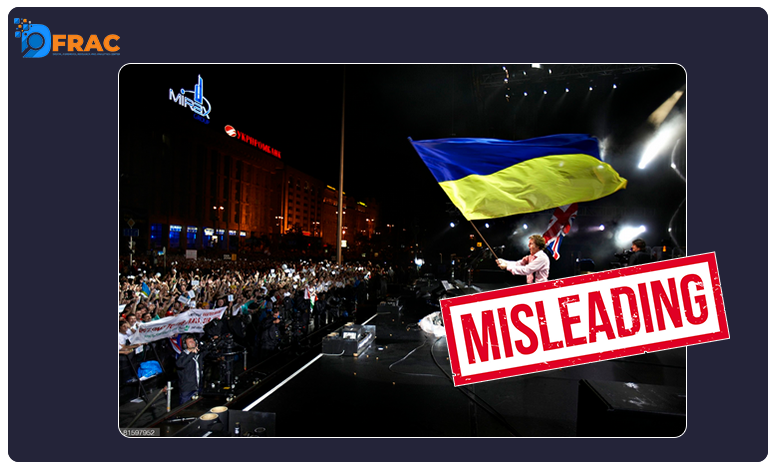 Amid Russia and Ukraine war people around the globe are presenting their opinion in one way or the other over social media sites. Some are supporting Ukraine others are supporting Russia. In the midst of all this, much fake news is circulating on social media sites diverting people from the real scenario.
One more time an image of Paul McCartney is getting viral in which he is seen holding the flag of Ukraine in his hands in one of his concerts. People all over the internet are praising him as he came forward to show his support to Ukraine.
One of his fans showed her happiness over this and wrote on Twitter:
Thank you, sir Paul, and thanks to everyone who supports our country these days. It means so much to us! My husband, friends, colleagues and all of Ukrainians have felt so positive after seeing this. We grab for each positive news.
#StopPutin #SaveUkraine

— Liuda Kyslenko (@Liuda_li) February 27, 2022
The same level of excitement and happiness was witnessed on Facebook too as can be seen above.
Fact Check:
Through reverse image search, we get to know that the image of Paul holding a Ukrainian flag which is getting much love and appreciation from all over the world on social media sites is actually an old image from one of his concerts.
The concert pic is from the year 2008. The pic is from the independent Concert in Independence Square on June 14, 2008, in Kyiv, the capital of Ukraine.
The picture was posted by gettyimages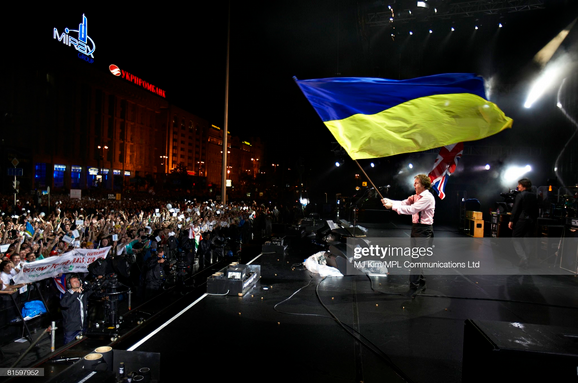 Paul McCartney too wrote on his official Twitter account on this image, in which he said that he remembered the concert in Ukraine and is supporting the country.
As can be seen here.
Remembering playing for our friends in Ukraine in Independence Square in 2008 and thinking of them in these difficult times. We send our love and support. 🇺🇦 #StandWithUkraine 1/2 pic.twitter.com/aGTQ3xW9KX

— Paul McCartney (@PaulMcCartney) February 28, 2022
Conclusion:
Although Paul showed his support to Ukraine, but by posting an old picture from his concert at Independence Square, Ukraine. Which people thought is of recent times.
Hence, this picture is misleading.
Claim Review: Paul McCartney asked the crowd to support Ukraine by hosting the Ukrainian flag.
Claimed by: Social Media Users.
Fact Check: Misleading.
About Author